Building the Africa we want through science and innovation
Posted 25th May 2021 by Naima Sykes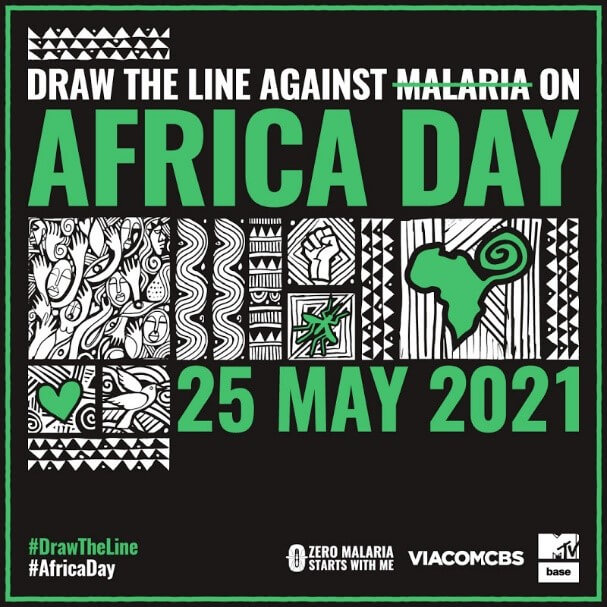 Today is Africa Day. As we celebrate the achievements, unity, and heritage of our diverse continent, we at Target Malaria also celebrate our teams working in the African region to help make malaria a thing of the past. According to the latest World Malaria Report, Africa accounts for about 94% of the global malaria burden, with an estimated 215 million cases recorded in 2019 alone. Yet, there is hope, as work on the continent to identify novel approaches to fight this preventable and treatable disease continues.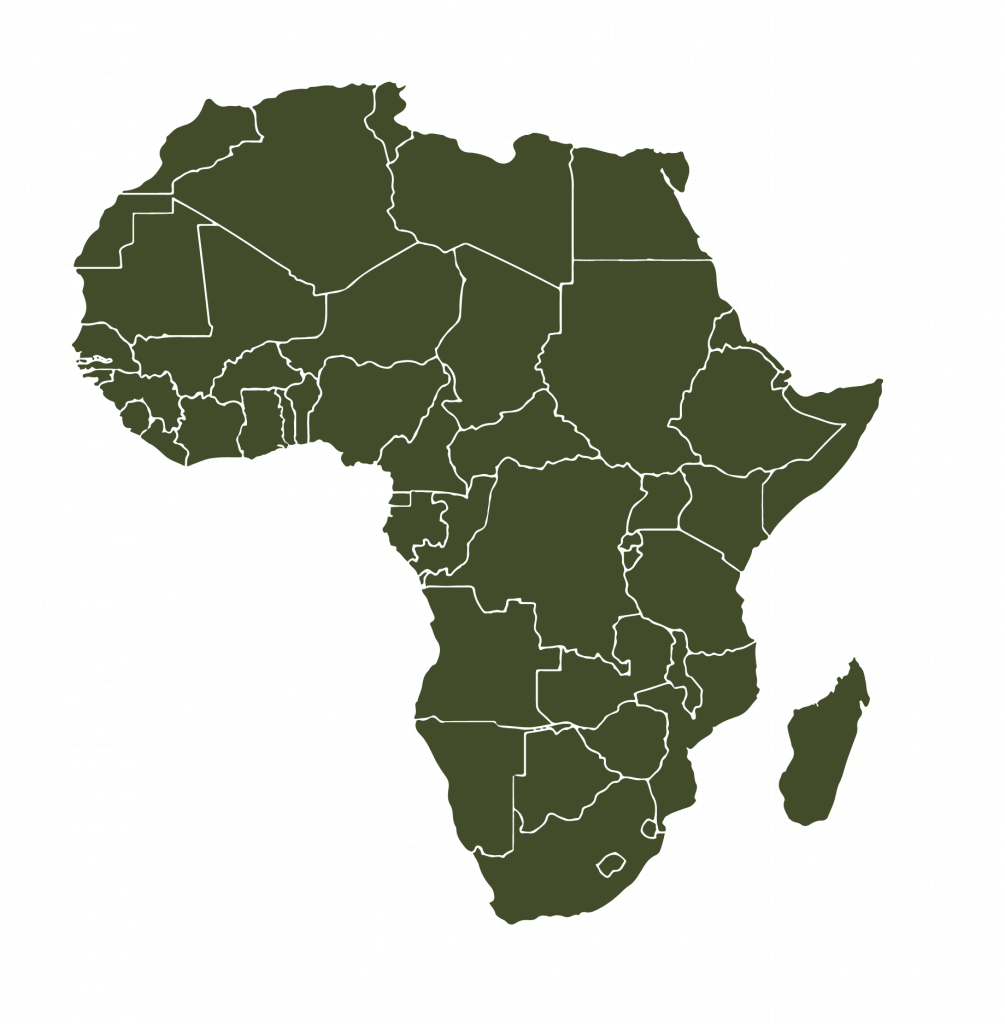 As a research consortium dedicated to fighting malaria, Target Malaria works within Africa to reduce the burden of malaria on the continent by developing innovative, cost-effective and sustainable genetic technologies which could complement existing tools. In Africa, our teams are based in 5 globally recognised partner institutions situated in Burkina Faso, Cape Verde, Ghana, Mali, and Uganda.
Because malaria is endemic in most of these countries, local teams often have direct experience of the disease burden, making their contribution to Target Malaria's co-development efforts crucial. The teams' work is based in research centres of a high standing and covers a variety of subjects, ranging from research in vector control, biology and ecology to anthropological studies and work on communication and stakeholder engagement. This Africa Day, we explore and honour some of their ground-breaking work and achievements.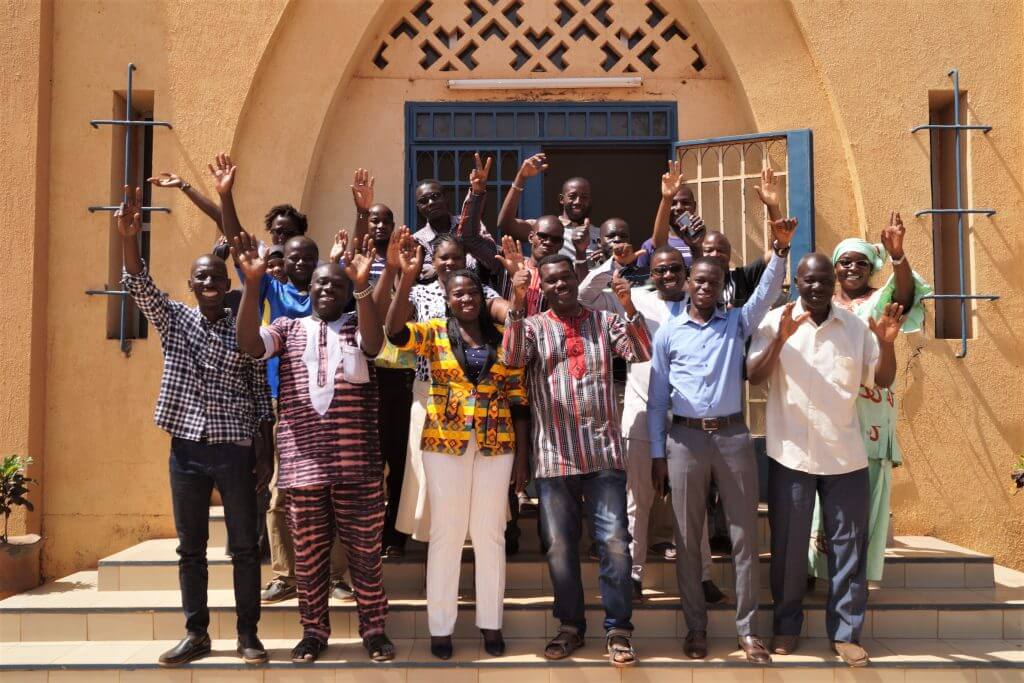 The Institut de Recherche en Sciences de la Santé (IRSS) in Bobo-Dioulasso, a research institution with a strong reputation in the fields of public health, biomedical science, traditional medicine, and pharmaceuticals, serves as the host of Target Malaria Burkina Faso. The team, led by Dr. Abdoulaye Diabaté, has chalked a number of successes throughout the years, including most recently the release of non gene drive genetically modified sterile male mosquitoes. This release was the first ever done in Africa and marked an important milestone for Target Malaria and for vector control research. Monitoring following the release in 2019 helped the project to collect data on the modified mosquitoes' behavioural patterns as well as build team capacity.
At the University of Ghana, where Target Malaria Ghana is based, malaria research is a priority. Working in one of the continent's most renowned research institutions, the team explores the behaviour of the malaria vector and tries to identify the potential ecological consequences of reducing the number of mosquitoes that transmit the disease. Researchers from Target Malaria Ghana, led by Dr. Fred Aboagye-Antwi, recently teamed up with colleagues from the University of Oxford, UK, and the Centre for Biodiversity Genomics at the University of Guelph, Canada, in a ground-breaking research project aimed at investigating the ecological implications of reducing Anopheles gambiae populations. They have been working on the creation of a DNA barcode library to catalogue all species that share habitats with An. gambiae, in order to ensure that a reduction in this malaria vector's population numbers would have no unacceptable consequences for neighbouring plant and animal communities.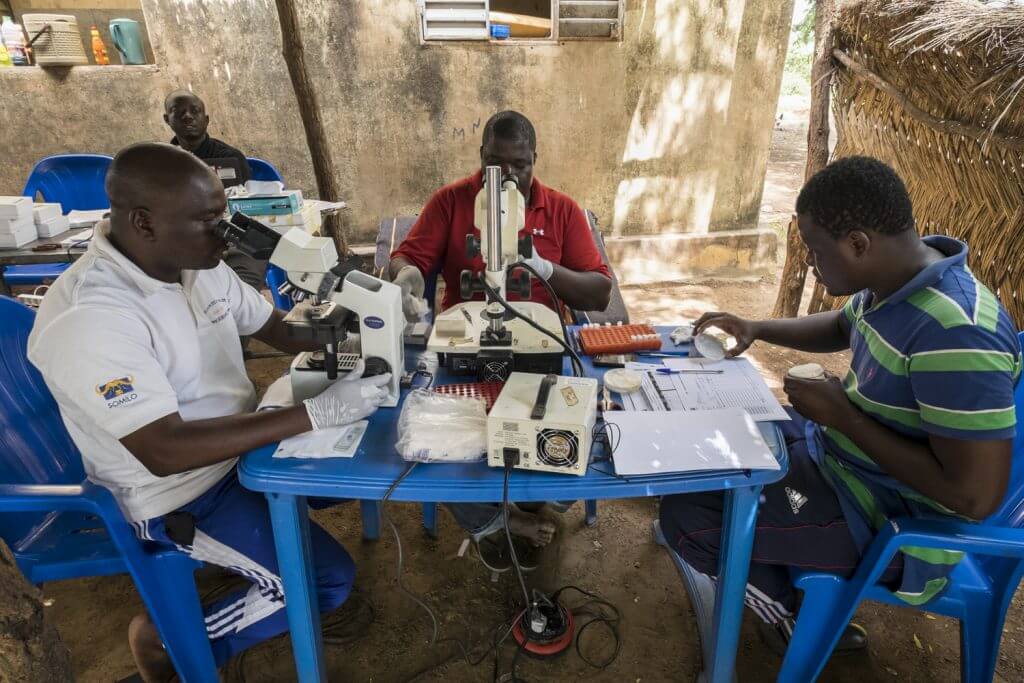 The Target Malaria Mali team is hosted by the Malaria Research and Training Center in Bamako, one of the largest research centres in Africa with a history of excellence in epidemiology, vector biology and malaria studies. Target Malaria's work here is led by Dr. Mamadou Coulibaly and is focused on non gene drive genetically modified sterile male mosquitoes – the initial stage of a stepwise approach to develop Target Malaria's genetic technologies for vector control. Current studies aim to strengthen the teams' capacities in operations and containment measures as well as understand regulatory processes and improve the dialogue with stakeholders.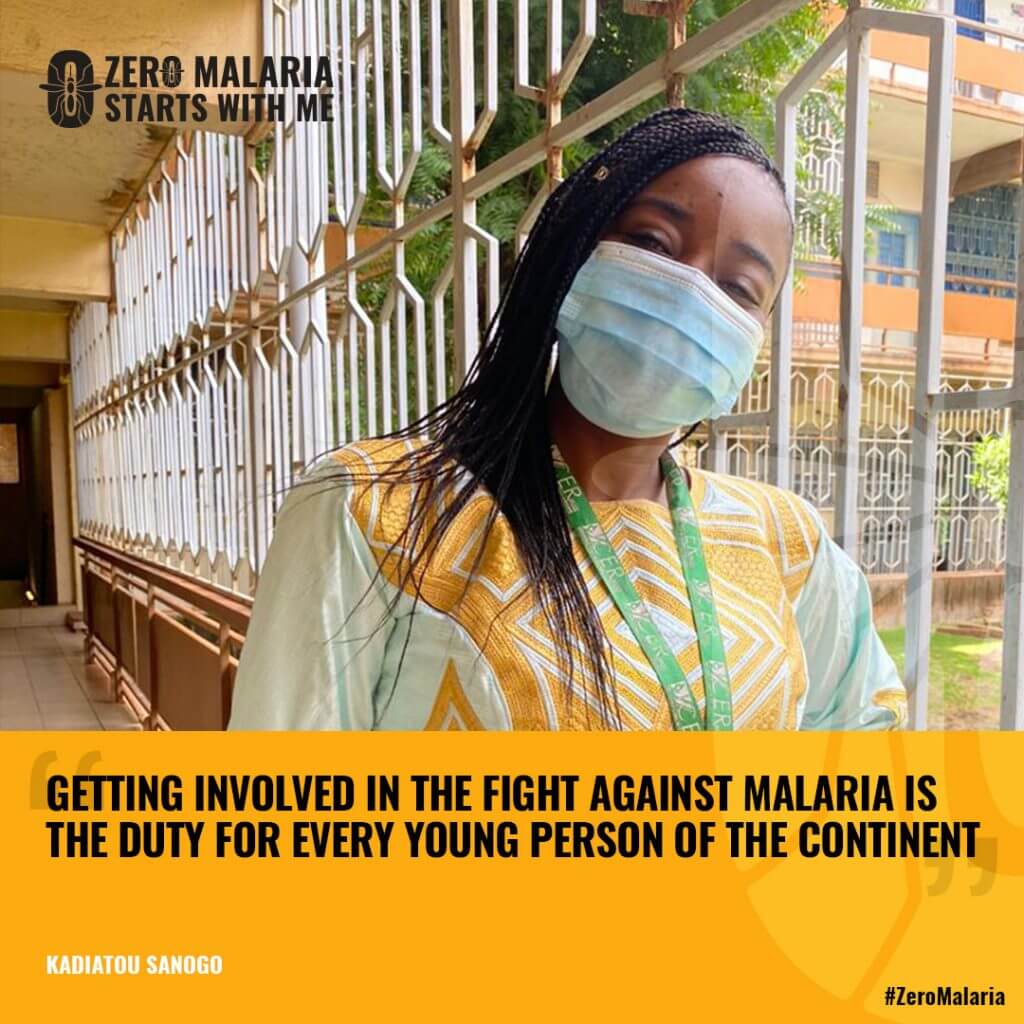 This year, the team's Communications Manager, Kadiatou Sanogo, was featured in Zero Malaria's global campaign Draw The Line against malaria as a young malaria champion. In collaboration with her colleagues, she has been working to mobilise action, innovation and funding to fight this deadly disease.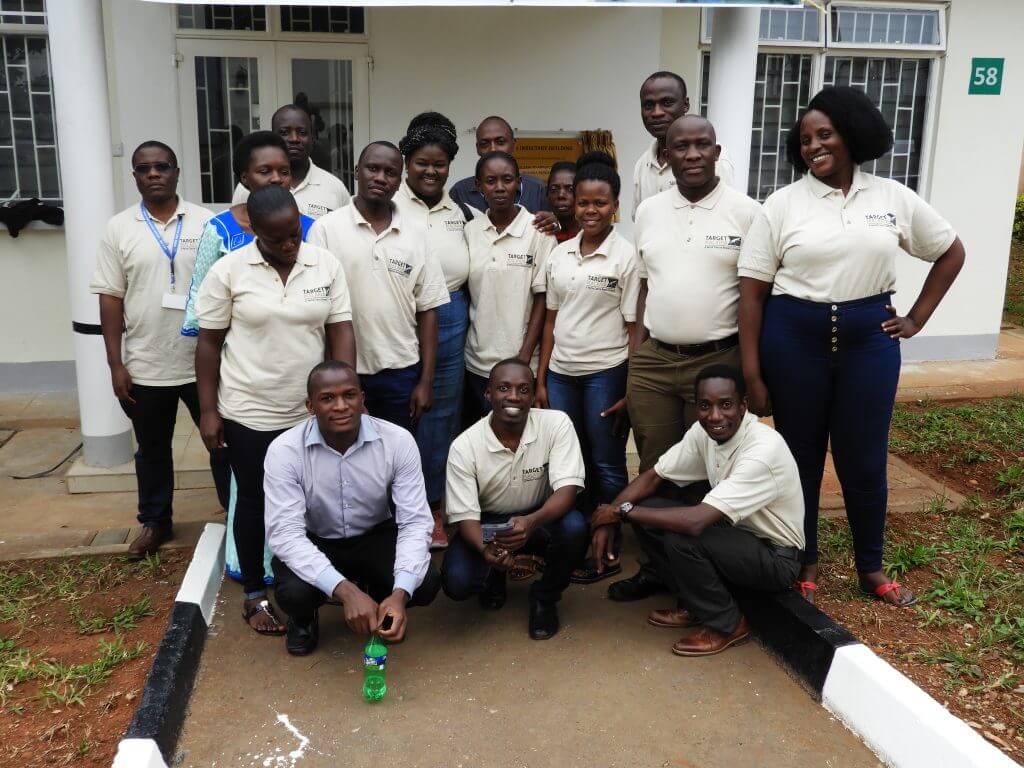 The Uganda Virus Research Institute is the partner institution where Target Malaria Uganda is based. The institute has a well-developed Department of Entomology and Vector Biology which is the perfect environment for the Uganda team to carry out its research. Led by Dr. Jonathan Kayondo, research in Uganda is still in its early stages and is mainly focused on entomological mosquito collections from islands within Lake Victoria and mainland field sites located in other districts. In March 2021, Field Entomology Coordinator Krystal Birungi, was selected as a speaker for the Global Fund Advocates Network Speakers Bureau. In this role, Krystal has been working to share messages about the Global Fund's work and encourage collective engagement and increased funding to aid the fight against malaria.
Target Malaria Cape Verde is the most recent addition to the consortium. The team is led by Dr. Adilson de Pina and based at the Instituto Nacional de Saúde Pública, a governmental institution which carries out research related to disease control and public health. The country has had a long battle with malaria re-emergence and it is hoped that a robust vector control effort will help the country re-attain WHO malaria elimination certification and maintain its malaria-free status.
Community and stakeholder engagement are also crucial for Target Malaria's work on the African continent. Stakeholder engagement teams in Burkina Faso, Ghana, Mali and Uganda work closely with local communities to explain the research taking place and integrate their knowledge, advice and possible concerns in the development of the project's technology. Thanks to their efforts, stakeholders and community members are able to understand and recognise the important work of our researchers and take an active part in it. As part of the project's ongoing effort to improve its engagement, Dr. Léa Paré Toé of Target Malaria Burkina Faso co-authored a series of recently published studies, available in the journal Nature and at Wellcome Open Research, with the aim of helping to define the relationship between innovative genetic research and affected communities.
Our scientists based in African institutions also contribute to the wider body of literature on malaria control and gene drive research. Here is a selection of recent publications they co-authored:
Target Malaria's African researchers are working together to develop novel genetic technologies for malaria control by combining their scientific expertise with local knowledge, skills and perspectives. Although it is still at an early stage of research and development, Target Malaria's innovative technology could help contribute to existing efforts towards a malaria-free future for all.
We believe the solution to malaria must come from within the continent itself and this is why we continue to invest in building the research capacity of our African teams. As we celebrate Africa Day and our impressive African teams, we look forward to a future where malaria is a thing of the past for the continent. Together, let us build the Africa we want through science, innovation, research, and technology.