Uganda
Target Malaria's team in Uganda works in collaboration with the Uganda Virus Research Institue (UVRI), based in Entebbe and is headed by Dr. Jonathan Kayondo.
Uganda has one of the highest global burden of malaria cases, with over 90% of the population at risk, malaria remains Uganda's leading cause of death, especially in children. The disease causes immense detrimental health effects and is responsible for 30 to 50% of outpatient visits and 15 to 20% of hospital admissions. The average economic loss in Uganda due to malaria annually is over $500 million. In 2021, WHO reported that there were an estimated of 13 million malaria cases and over 19,600 estimated deaths in the country.
Target Malaria Uganda is hosted at the Uganda Virus Research Institute (UVRI). The institute engages in health research on human infections and disease processes associated with or linked to viral aetiology. Target Malaria Uganda is led by Dr. Jonathan Kayondo, who is the Senior Research Officer for the Department of Entomology, and the current acting Head of Department of Entomology at the Uganda Virus Research Institute (UVRI). Target Malaria activities fall under the Department of Entomology and Vector Biology, which focuses on the study of various arboviral vectors, especially yellow fever, dengue, chikungunya and malaria. The Division is involved in capacity building and provides advice on vector control to the Government of Uganda.
Target Malaria research in Uganda is still in its early stages, focusing on entomological mosquito collections from field sites on islands within Lake Victoria and mainland sites. The entomology team has already collected baseline data for two years to enable studies on mosquito dynamics and behaviour.
Stakeholder engagement is also an essential part of the research. We have a dedicated team that dialogues with communities and other stakeholders, in order to inform them about the project and its activities, and to seek their consent and agreement for research activities.
A major milestone for the project was the construction and inauguration of a new insectary – Arthropod Containment Level 2 (ACL-2) – at the Uganda Virus Research Institute (UVRI) in Entebbe. Since it was opened in July 2019, the team has been conducting experiments with local wild mosquitoes.  In the future, it will be used for genetically modified mosquito experiments following regulatory approval.
The team is working extensively on facility readiness at the insectary. This will involve extensive testing and will culminate in an audit and approvals to ensure the new insectary is fit for purpose to conduct future studies on genetically modified mosquitoes. Our engagement activities are continuously taking place at the community, regional and national levels.
Since becoming part of the Target Malaria family, our staff have grown and developed additional expertise in various areas, including working in the ACL-2 insectary and all that involves; developing protocols and standard operating procedures, our field teams have undertaken new entomological collection methodologies, and our engagement teams have started a dialogue about an entirely new potential solution to vector control for malaria with the various communities and stakeholders. These are exciting times.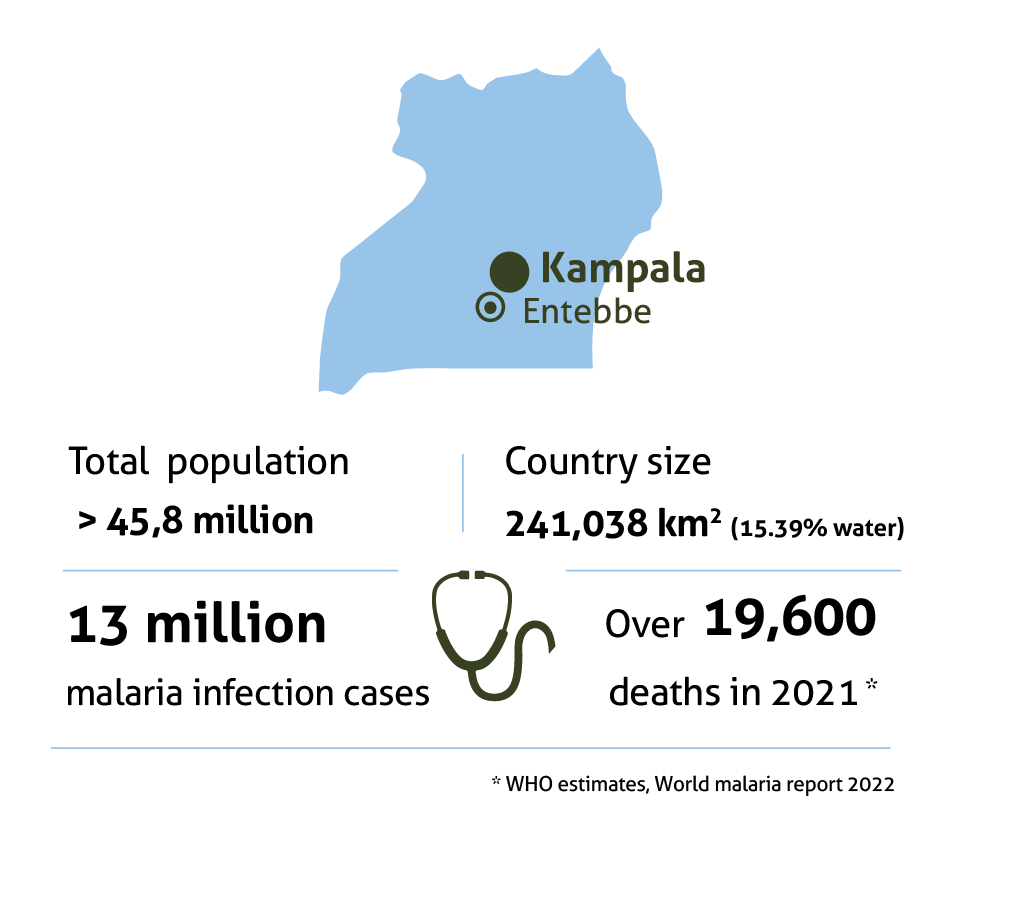 Target Malaria Uganda's Principal Investigator
Dr. Jonathan Kayondo is Principal Investigator for Target Malaria in Uganda. He is also Senior Research Officer for the Department of Entomology, and the current acting Head of Department of Entomology at the Uganda Virus Research Institute (UVRI).

Target Malaria Uganda's research is supported by a dynamic team based at the Uganda Virus Research Institute in Entebbe. The team is dedicated to ensuring the research helps to reduce the burden of malaria across the country. Target Malaria employs a diverse team in Uganda including qualified insectary staff, scientists and an engagement and communication team committed to working closely with key stakeholders and communities around the insectary, village sites and at the national level to inform them about the research process and studies. The scientific team is mentoring students in PhDs and Master's degrees for their contributing work in training and deepening the research in biology and biotechnologies.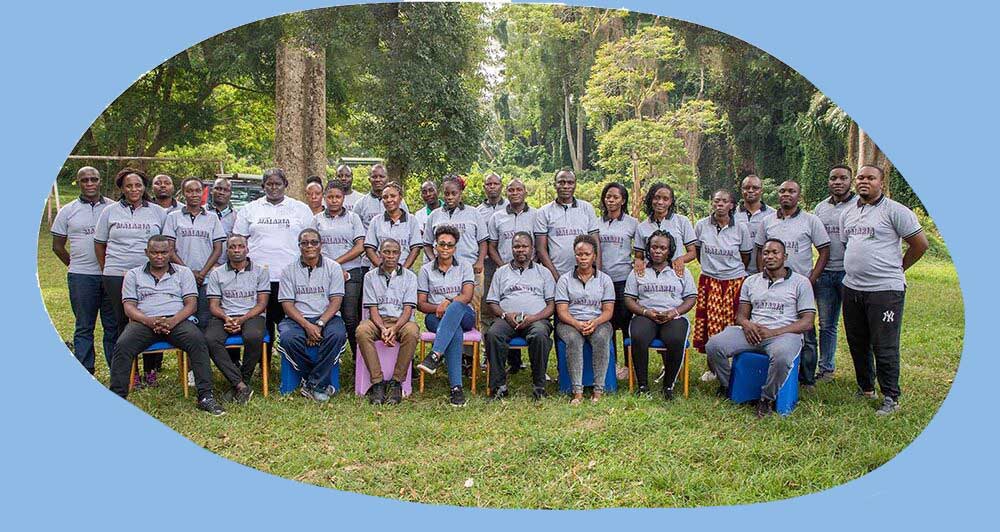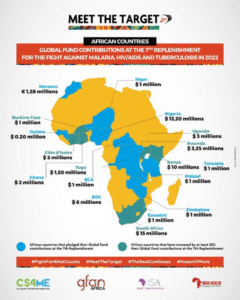 The Board of the Global Fund to Fight AIDS, Tuberculosis and Malaria welcomed the Seventh Replenishment outcome of US$15.7 billion during a 3-day meeting last
Read More