Dr. Jonathan Kayondo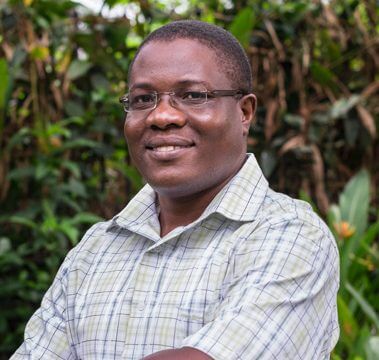 Dr. Jonathan Kayondo is Principal Investigator for  Target Malaria in Uganda. He is also  Senior Research Officer for the Department of Entomology, and the current acting Head of Department of Entomology at the Uganda Virus Research Institute (UVRI).
Dr. Kayondo's academic background is focused on Biochemistry, Chemistry and Molecular Genetics. He holds a B.Sc. from Makerere University, Uganda and a Ph.D. in Vector Biology & Genomics from the University of Notre Dame, USA. His research encompasses investigations on disease vectors and pathogens with a focus on the genetics of malaria transmitting mosquitoes and viruses. With a specialisation in vector biology and molecular genetics, Dr. Kayondo focuses his research on the main malaria transmitting mosquito in Uganda, the  Anopheles gambiae species complex, Arbo-viral vectors, and HIV.

"Vector-borne diseases, among these malaria and arbo-viral infections, remain great public health concerns in Uganda."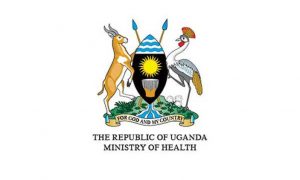 Dr. Kayondo joined UVRI in 1996 and now guides their entomology's scientific direction, aimed at better understanding the local mosquito populations in order to inform current vector control strategies and the development of alternative approaches to complement existing interventions. UVRI is a government-funded public health research institution. It undertakes scientific investigations into communicable diseases and serves as a centre for training and education in related disciplines. In addition to health-related research, the institute is also involved in regulation and policy development.
As lead scientist, Dr. Kayondo works to position UVRI as a centre of knowledge and excellence for cutting-edge science in Uganda. His work entails planning, organizing, coordinating research activities and building research facilities and teams able to contribute to innovative research. He leads both the laboratory and field study teams, overlooks infrastructure upgrades, secures research funding and supports staff training and mentorship.

"By reducing the population of malaria mosquitoes, we can in turn work to to reduce the transmission of the disease. "

As a Ugandan national, Dr. Kayondo understands the impact of vector-borne diseases, such as malaria, very well. He also understands that local communities may have concerns regarding the possibility of an innovative tool for vector control that employs genetic modification to reduce malaria transmission. Engaging local communities to understand their perspectives and to inform them about the project and its innovative approach is key to Target Malaria's success. The UVRI team includes stakeholder engagement and communication experts to work closely with communities so they are well informed about the project's objectives and activities. Feedback and local knowledge are collected regularly as part of the project's co-development  approach.
In addition to his work with Target Malaria, Dr. Kayondo works to increase capacity building networks at UVRI, including three key initiatives.
H3ABioNet, aa consortium for bioinformatics infrastructure and expertise development on the African continent;
"It's important to involve the scientists of the countries where malaria is endemic, because that's where the solutions are being targeted."

As a leader, Dr. Kayondo understands the importance for his team to feel ownership of their contributions to the fight against malaria. In turn, this will make implementing the technology easier in the future, for the country will have been active through the development process. Dr. Kayondo believes that to have the best chance of success with this emerging technology, the African continent must co-develop and harness it at the same time as their international partners.
In his work with Target Malaria, the greatest challenge will be managing stakeholder engagement. The current available tools to combat malaria  are, by themselves, not enough to eliminate the disease in Africa. There is an urgent need for new technologies, so it is essential for Dr. Kayondo and his team to engage thoroughly with local communities, to ensure information is easily accessible to them. They will also have to  manage communities' expectations for when the technology is ready and can be implemented. This is a step-by-step process that will take time.

"This is a complex and new possible solution to an age-old problem, and there are many and varied developments and risks to overcome before it can be considered for implementation."

Together, Dr. Kayondo and his team at UVRI and Target Malaria are paving the way for a malaria free world.

For more information: