Draw the line against malaria!
Posted 25th February 2021 by Kadiatou Sanogo
Over the past few decades, 1.5 billion malaria cases were prevented and 7.6 million lives worldwide were saved. Progress has been impressive, but the disease is fighting back. The number of cases has remained virtually unchanged in the past four years at 229 million.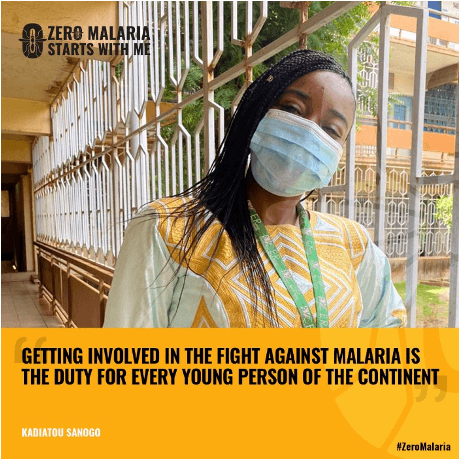 I had the immense privilege to join the new Draw the Line Against Malaria campaign, spearheaded by the pan-African movement Zero Malaria Starts With Me as a young malaria champion. The campaign aims to mobilise young people in Africa and globally to unite efforts to eliminate malaria in one generation. It calls for more action, innovation, and funding to fight this deadly disease. The initiative was announced during the African Union Summit in early February and is now taking the world.
For the campaign, I was invited to feature in a powerful movie directed by Nigerian film director Meji Alabi alongside other Malaria Champions and stars (such as the marathon runner Eliud Chipkoge). I hope you'll love the incredible message, artwork, energy and music.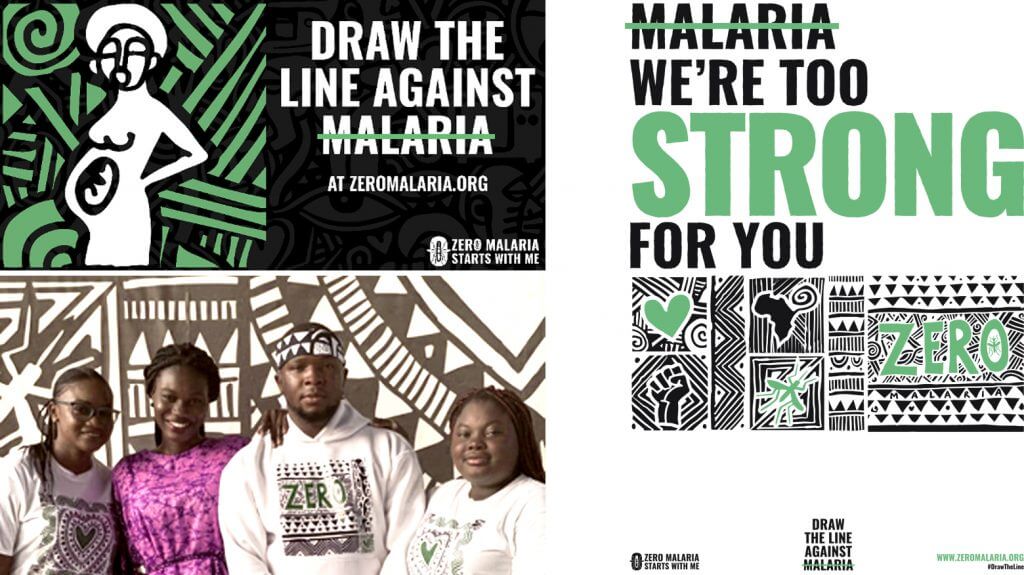 Nigerian artist Láolú Senbanjo, one of the campaign's ambassadors, created the 'Muundo', a universal, visual language inspired by body painting. People across cultures and continents are invited to add their line to a collective message against malaria. Give it a try and create your pattern; I already created mine!
The campaign showcases people who are making it their mission to eradicate the disease. You can read the stories of doctors, musicians, activists, and many others drawing the line against malaria on the website.
Malaria continues to affect too many lives and steal the future of too many children, both here in Mali, where I'm from, and in the rest of Africa. This is why I'm proud to work for Target Malaria. We are researching innovative genetic technologies to reduce the number of mosquitoes that transmit the disease. Join the movement to draw your line against malaria.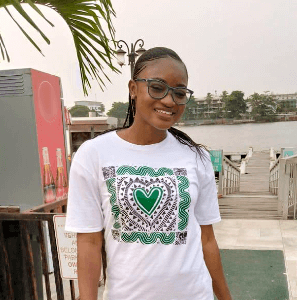 You can share the messages below as well as your own artwork on social media:
Today I'm standing with @zeromalaria to #DrawTheLine against malaria. Let's work together to end this disease in our generation and unleash our potential. Go to zeromalaria.org#ZeroMalariaStartswithMe.
I won't let malaria steal our future anymore! It's not fair that this deadly disease continues to put half the world in danger. I'm backing the new @zeromalaria to Draw The Line Against Malaria. Go to zeromalaria.org #DrawTheLine #ZeroMalariaStartswithMe
Use the hashtags:
#DrawTheLine
#ZeroMalariaStartswithMe
For more information:
@endmalaria
https://zeromalaria.org/