World Malaria Report 2022: New tools are needed to meet global malaria targets
Posted 8th December 2022 by Professor Azra Ghani
Today the World Health Organization published its annual World Malaria Report, finding that the African region continued to shoulder the heaviest burden of malaria, with 234 million cases and 593,000 deaths in 2021. Four African countries accounted for nearly half of all malaria cases globally – Nigeria (26.6%), the Democratic Republic of Congo (12.3%), Uganda (5.1%) and Mozambique (4.1%). Additionally, Burkina Faso accounted for 3.3%, Mali 3.1% and Ghana 2.2%.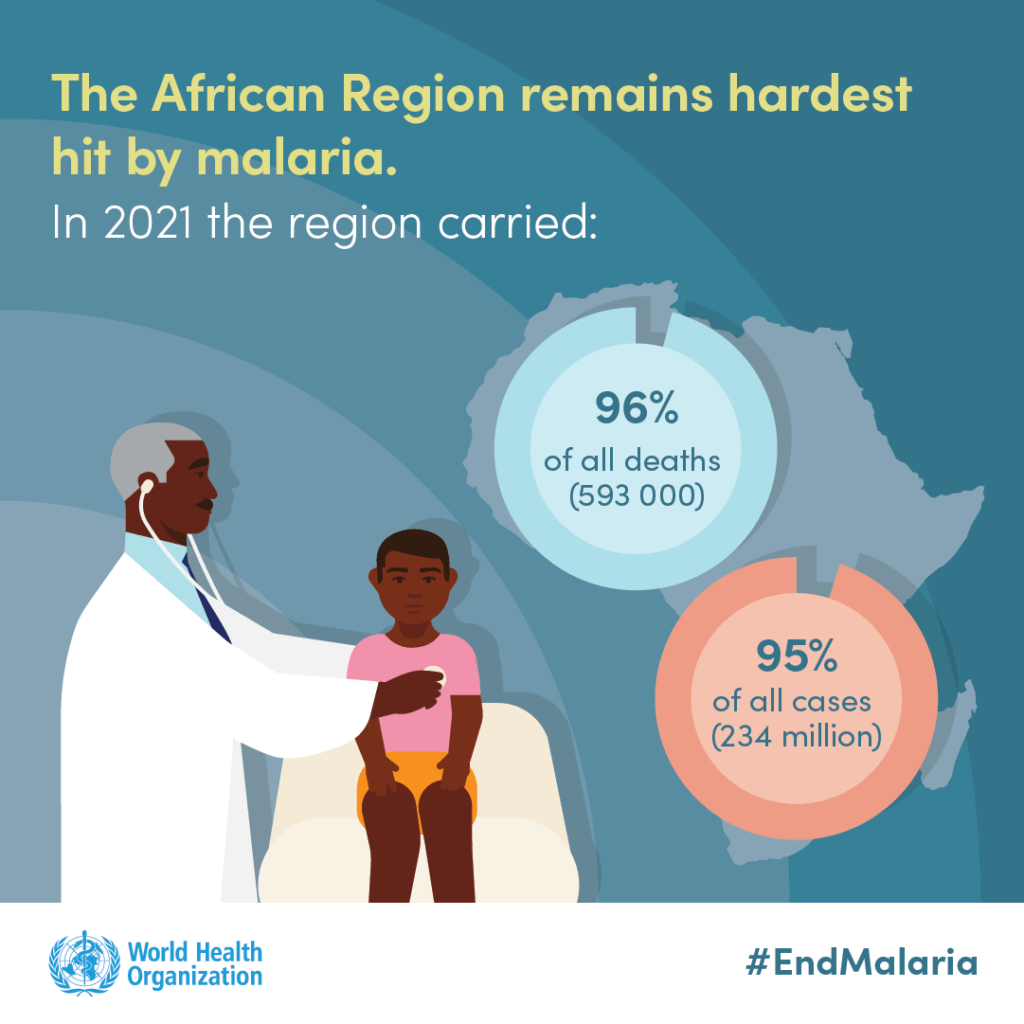 Although efforts made by malaria-endemic countries to avoid disruption to malaria services during the COVID-19 pandemic undoubtedly averted the rebounds that were feared, cases and deaths in the region have remained stable now for several years. This burden remains unacceptably high, especially considering that malaria is both a preventable and treatable disease. Fifteen countries achieved reductions in malaria case incidence including two countries in which Target Malaria works – Burkina Faso and Ghana. Cabo Verde had zero malaria deaths in 2021 and is on track to be declared malaria-free by the WHO. However, global progress in reducing malaria case incidence and malaria mortality remains off track to meet the WHO Global Technical Strategy for Malaria 2016-2030.
Despite these depressing statistics, key interventions save lives. An estimated 177 million cases and 949,000 deaths were averted in 2020 and a further 185 million cases and 997,000 deaths in 2021 through increased access to diagnosis and treatment, widespread distribution of insecticide treated bed nets and the provision of chemoprevention for high-risk groups including young children and pregnant women. 2021 also heralded a broad recommendation for the world's first malaria vaccine – RTS,S – with wider roll-out across malaria endemic countries planned from 2023.
The report highlights ongoing threats to the fight against malaria. These include increasing resistance to the insecticide used on bed nets, the emergence of antimalarial drug resistance in the African region, and the introduction and spread of the urban-dwelling Anopheles stephensi mosquito species. However, there is still reason to remain optimistic about the future. As the report notes, scientific research is rapidly resulting in a promising pipeline of new tools could help accelerate progress towards elimination of malaria. These include new types of vector control technologies that target the mosquitoes that transmit the parasite outside the home (including genetic modification of mosquitoes), diagnostics, malaria medicines, vaccines and monoclonal antibodies. This scientific innovation – coupled with exciting developments in building manufacturing capability on the African continent – can help to get us back on track to meet the 2030 SDG targets.
Although the findings from this year's report lay bare the heavy burden of malaria in Africa, it also paints a hopeful picture around the opportunities to accelerate progress. With the right investment, research and development, community engagement and political will, it is possible to reverse the trends and accelerate progress towards malaria elimination. Now is the time to act.