Introducing the Mali team's new strategy 
Posted 31st January 2023 by Dr. Mamadou Coulibaly
Following ten years of work with Target Malaria, the team at the Malaria Research and Training Centre (MRTC) has decided to change its strategic direction, with the new aim of developing an African Centre for Excellence in Molecular Engineering in Mali.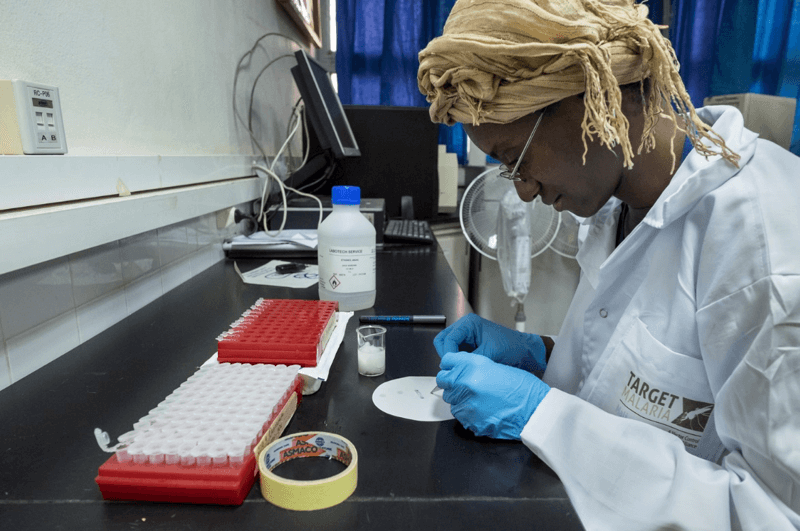 The Target Malaria Mali team has developed unique competencies through work done on the non gene drive genetically modified sterile male mosquito, and wishes to play a key role in providing African researchers with these skills by offering them high-level, cutting-edge training in the field of molecular and genetic engineering.
The goal of the African Centre for Excellence in Molecular Engineering will be to train African scientists in the field of molecular engineering. Since 2019, MRTC researchers have developed unique skills in rearing and maintaining genetically modified mosquitoes in areas such as male sexual competitiveness, gene transfer, confirmation of male sterility, insecticide resistance and longevity. From February 2023, the MRTC team will no longer be part of the Target Malaria research consortium.
Thus, Target Malaria will be bringing to a close its activities at the MRTC in January 2023, to allow the team to focus on this new strategy. The ambition to transfer technical know-how has always been part of Target Malaria's key principles, and with the rapid advances in the development of tools underpinning biotechnology-based vector control solutions, now is the time to begin transitioning such capacity and building relevant expertise in Africa.
The African Union, through its High-Level Panel on Emerging Technologies, encourages bringing research to Africa using a co-development and integrated approach.
I am proud of the work that our team in Mali has accomplished over the last ten years under Target Malaria. Highlights include:
Renovating our insectary in 2012 when we first joined the project, to ensure it met ACL2 standards for insect containment.
Working on the sterile male mosquito. Our team was the first in Mali to prepare and submit a dossier to study genetically modified mosquitoes in a contained setting. This work was concluded in 2021.
Expanding our entomological expertise on malaria mosquitoes and their behaviour.
Engaging with regulatory authorities for the importation and study of the sterile male mosquito.
Engaging with a wide range of stakeholders on Target Malaria Mali's work and the potential use of genetic technologies to tackle malaria. We worked with local communities, municipal and local authorities, research institutions, civil societies, religious leaders, ministries and many others.
Working closely with the media, leading trainings on genetically modified mosquitoes, conducting many interviews, and setting up a dialogue with journalists to keep them informed about the progress of the project.
Target Malaria will continue its activities in other countries including Burkina Faso, Ghana, and Uganda where there is still much work to be done.
We would like to thank Target Malaria for the strong relationships built over these last ten years of collaboration with the MRTC. We look forward to this new beginning for our team in Mali.