A photographic look at the future based on a rich past 
Posted 30th June 2023 by Warren Saré
Photography is a passion of mine, from my early youth to the sight of my first camera, the flame was born in me and guided all my decisions and life projects. From my native Boulgou, in Burkina Faso, this passion for photography led me to the capital, Ouagadougou. Over the years, I'm proud to have become an accomplished professional photographer and to have my work recognised internationally.
Through my lens, I hope to capture unique moments in time, moments of life and testimonies to life in Burkina Faso and elsewhere in the world. I visited our past with my project on veterans, a poignant testimony to the tragic period of the Second World War. This gave me the opportunity to magnify the participation of our African veterans and to honour our duty to remember and recognise those who fought for a world of freedom. I also travelled through our regions to show communities the richness of our culture with the dozos, traditional hunters and healers, guardians of the city, nature and social order.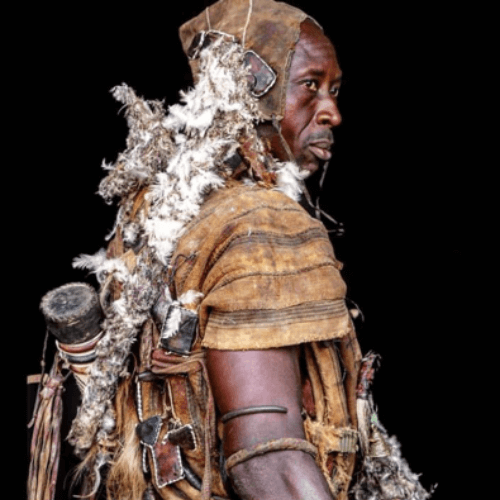 Photograph by Warren Saré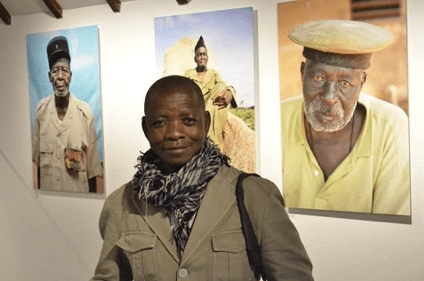 Warren Saré
An inspiring meeting with Target Malaria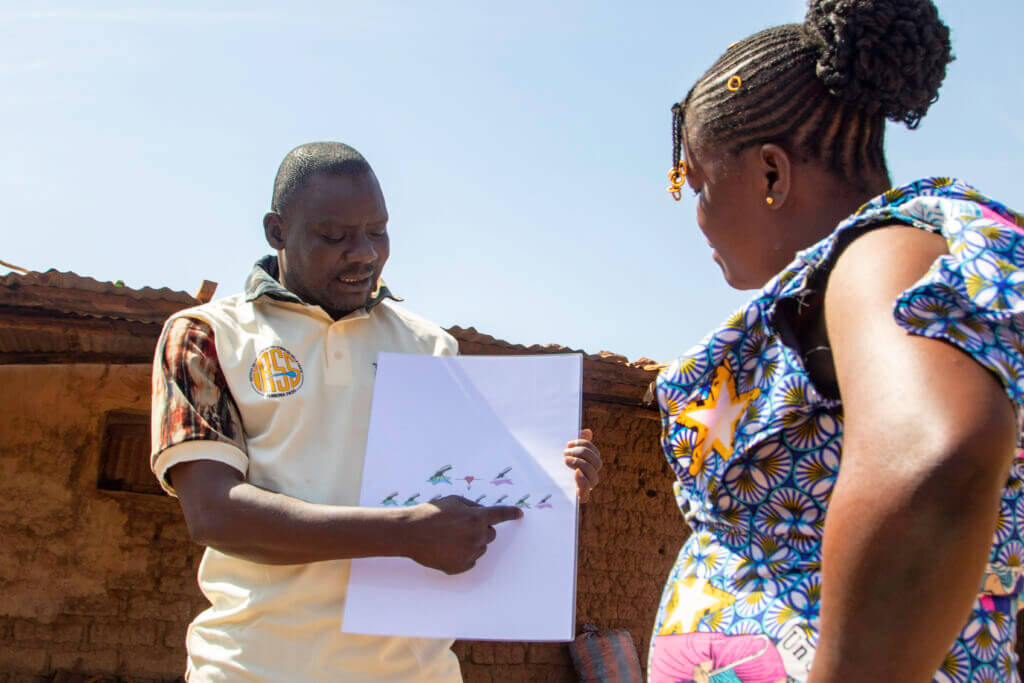 Abdoul Karim Hayoro using a visual to promote community involvement
I had a wonderful experience with the IRSS team through Target Malaria. I was initially curious about the subject of their research (the mosquito), as I was interested by its tremendous impact in the fight against malaria. We worked together on a photographic report to document the project's work. I was struck by the commitment of the teams to their work. I discovered men and women motivated by the need to improve health in their country. I was able to photograph researchers at work, demonstrating the role of African-led research and innovation in Africa. I enjoyed spending time with the team in the labs, in the field and with their stakeholder engagement team. I also met a theatre group when they were performing on the project to promote a better understanding of Target Malaria's research into genetically modified mosquitoes.
A cage containing mosquitoes at the IRSS insectary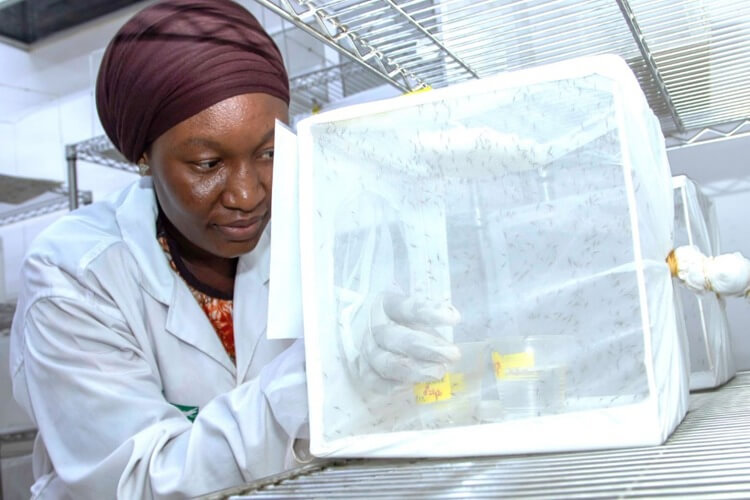 A technician, Edith Lamien, places a cup of nymphs in a cage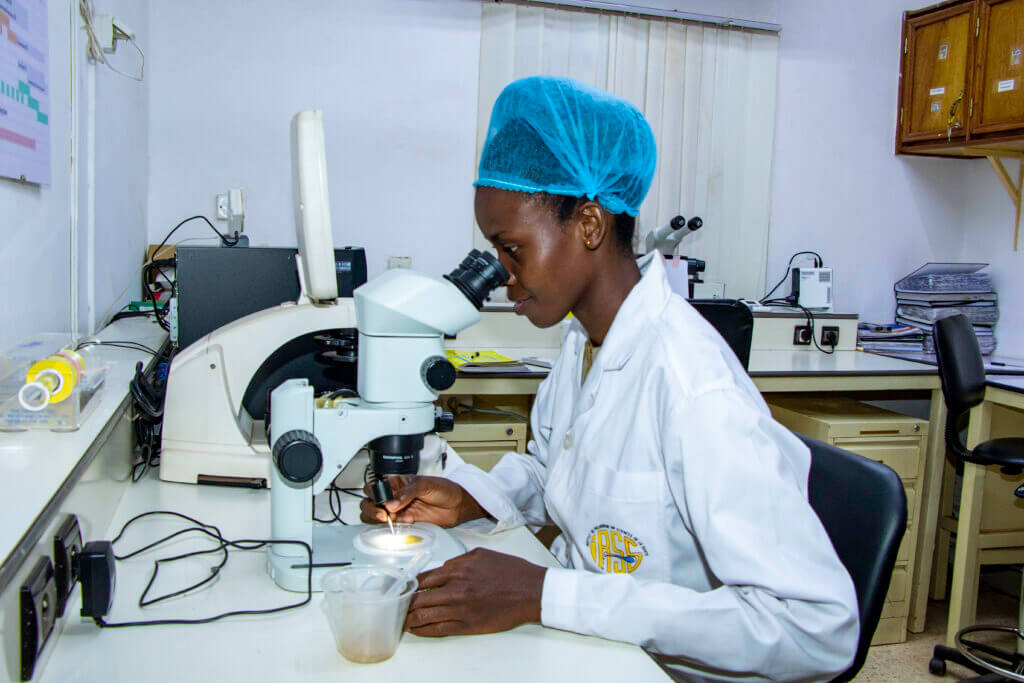 Honorine Kabore, a technician, sorting the larvae (male-female)
I'm pleased to be able to demonstrate the work that is being done in laboratories, insectariums and in the field by these renowned Burkinabe researchers.