How Target Malaria uses theatre to communicate with communities  
Posted 2nd June 2023 by Souleymane Kekele
Stakeholder engagement is a key pillar of Target Malaria's work. Communicating with communities involves prioritising the appropriate methods and channels, and in Burkina Faso, Target Malaria uses theatre as a tool for engagement.
Making Target Malaria's research accessible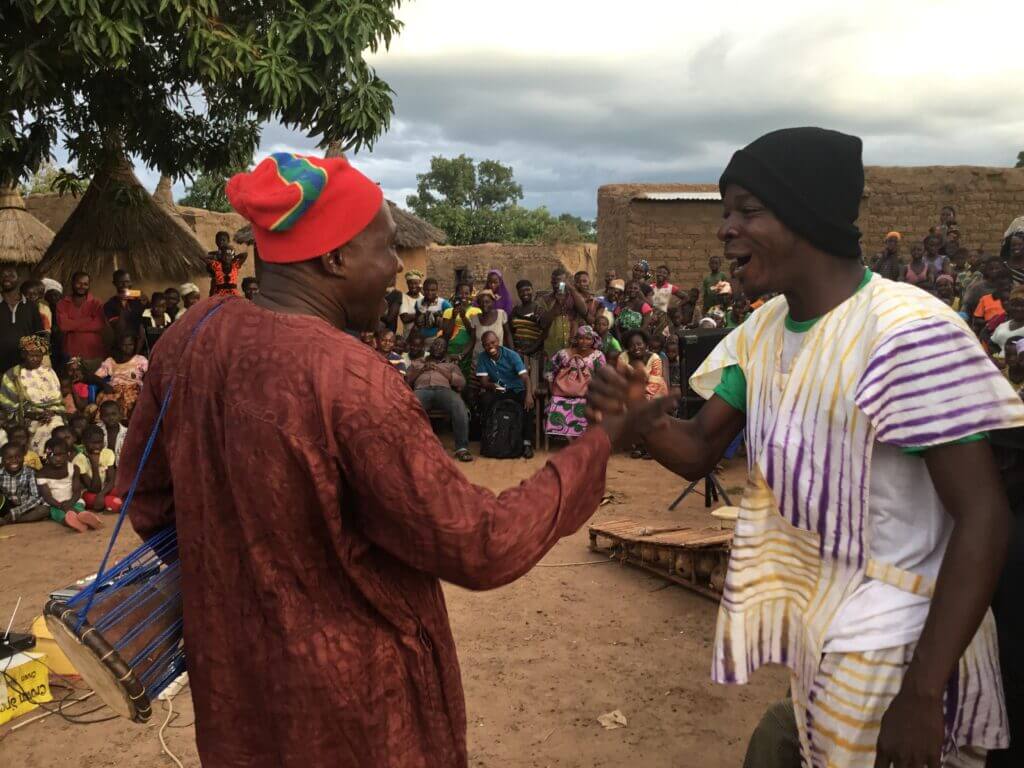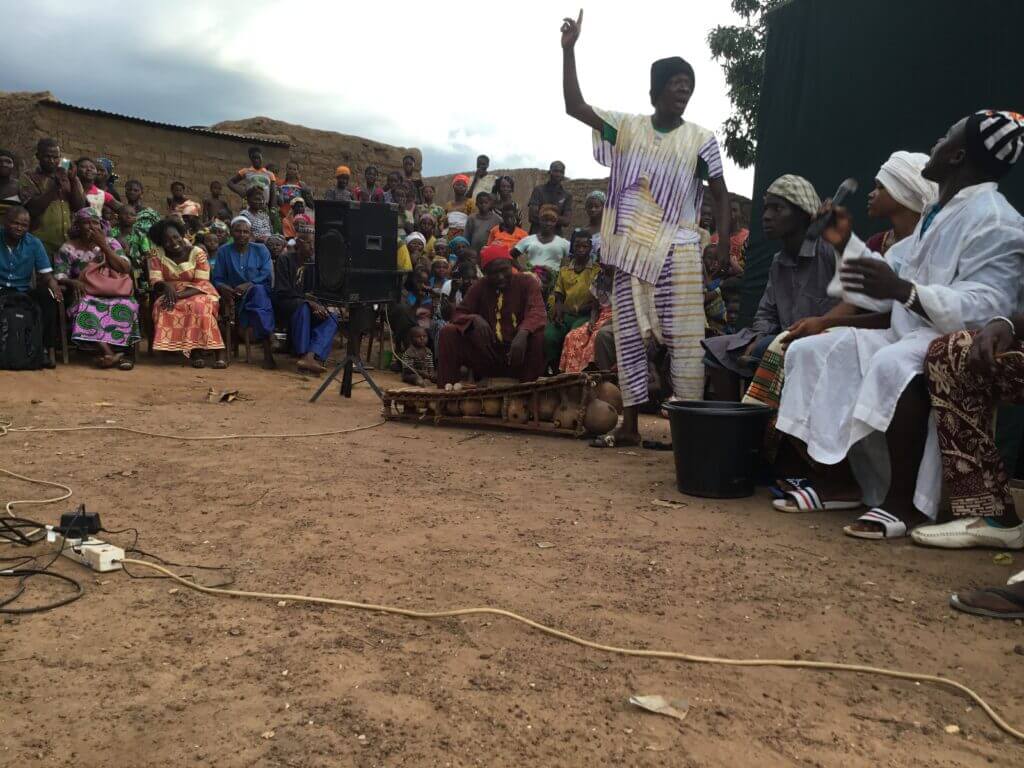 The first stage in the process of putting together a play is developing the script. This script creates the storyline, sets up the characters, and helps disseminate key messages.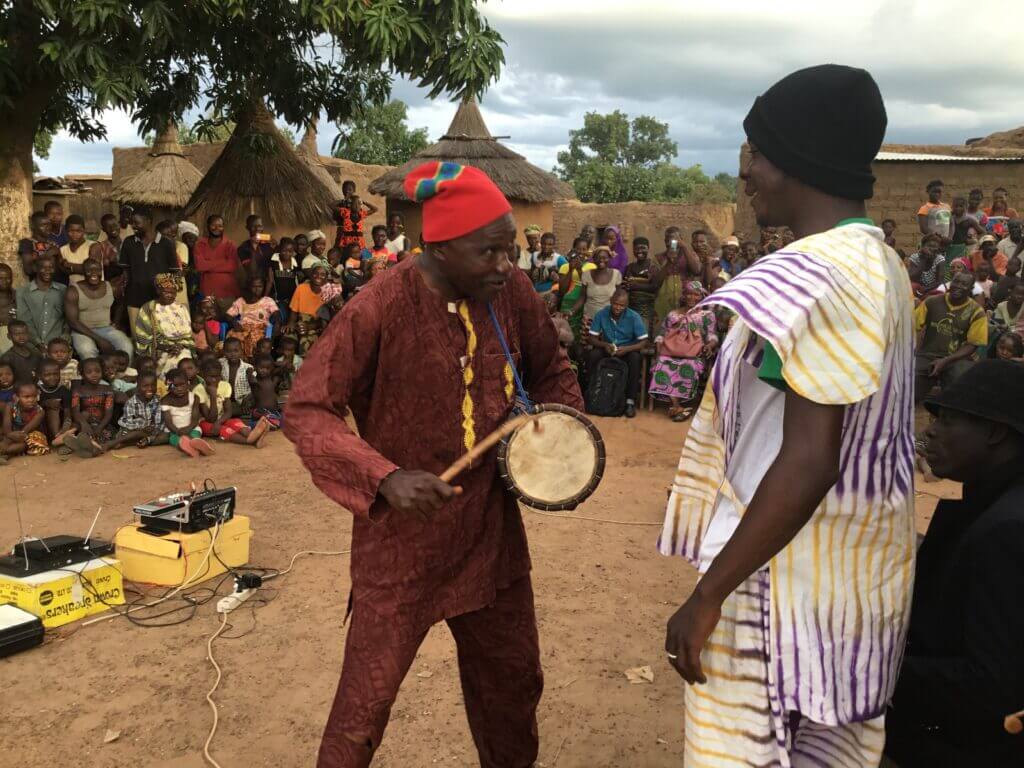 The troupe performs at Souroukoudinguan
Following the creation of the script, the theatre company further develops it and makes it their own. They help set the scene and give the characters a personality, bringing the script to life and providing the communities with a performance that emulates their own experiences.  
These plays are performed in the communities where Target Malaria works, and have created a positive space for engagement with communities, who are not just spectators but also given the opportunity to be the actors. During performances, spectators are asked to share their understanding and to replay certain roles.   
A dialogue is established that allows the theatre group and the members of the project to answer the community's questions and to clarify any misunderstandings.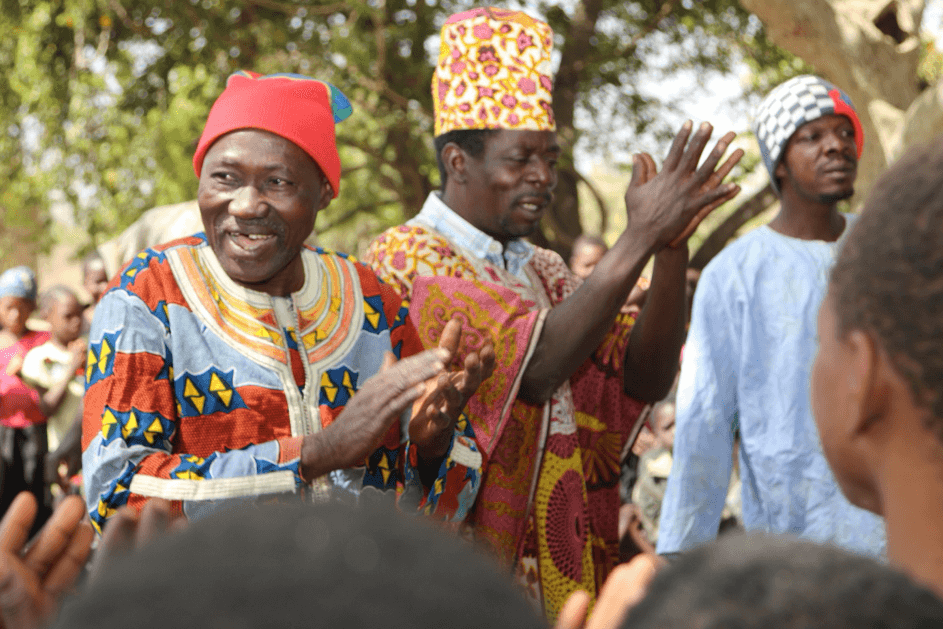 In front of a large crowd, two actors from the troupe talk and make the audience laugh.
These theatre performances showcase the involvement of stakeholders and the ongoing dialogue with Target Malaria in a way that respects and celebrates the customs of the communities the project works in. It has been a highly effective communications tool for community engagement, with science described in simple terms that audiences can understand, using concrete examples from their daily lives. These plays are always performed in the local language spoken by community members.  
Theatre is a critical tool for communicating science with project communities, helping to disseminate and share knowledge. It helps to maintain dialogue with the communities and engagement between researchers and stakeholders. These performances have also been greatly appreciated by stakeholders, who share that they are able to directly identify with characters.