Target Malaria's Young Scientists Draw the Line Against Malaria on World Malaria Day
Posted 25th April 2021 by Solome Mukwaya
Every year on April 25, the world comes together to commemorate World Malaria Day, an internationally recognised occasion highlighting global efforts to control this preventable and treatable disease. World Malaria Day 2021 will unify and build on the 'Zero Malaria Starts with Me' movement and the 'Draw the Line Against Malaria' youth focused campaign. This year's theme "Zero Malaria – Draw the Line Against Malaria", will explore and connect malaria elimination and malaria in high-burden settings.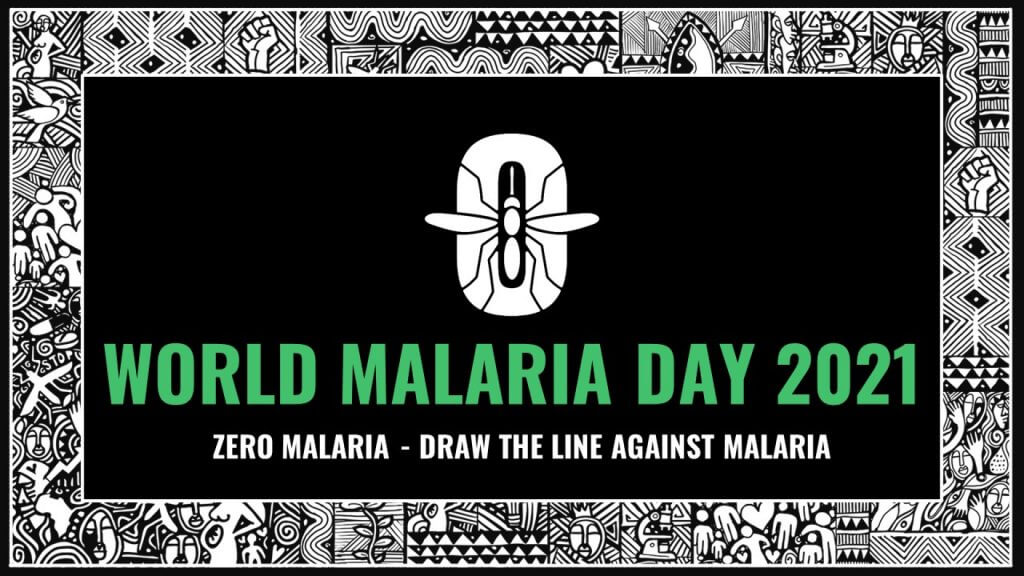 The objectives for this year's World Malaria Day are to:
Highlight the successes of countries in the malaria fight.
Inspire a new group of countries that have the potential to eliminate the disease by 2025.
Demonstrate that zero malaria is within reach for all countries.
Building on the 'Draw The Line Against Malaria' narrative, which focuses on youth reclaiming their future by making a mockery of malaria, Target Malaria is launching its own campaign today: "Young Scientists Draw the Line Against Malaria".
With the participation of young scientists working in Target Malaria partner institutions in Burkina Faso, Cabo Verde, Ghana, Italy, Mali, Uganda and the United Kingdom, the campaign seeks to demonstrate the need to empower young generations to lead the fight against malaria in the field, the labs, insectaries, and research centers. The campaign will feature biologists, entomologists, anthropologists, social scientists and many other experts, with 19 young scientists sharing their commitment and passion to drawing the line against malaria amidst the backdrop of the "Muundo", a beautiful mural of lines, symbols, and patterns created by acclaimed Nigerian artist, activist, and human rights lawyer, Láolú Sebanjo.
Target Malaria hopes this initiative will amplify the Draw the Line global campaign's message, calling on leaders to step up the fight against malaria. Our colleague Kadiatou Sanogo had the opportunity to represent Target Malaria in the campaign's short film where she plays a school teacher. She tells us more about it in this blog's post.
Every two minutes, a child dies from malaria. This is a statistic that needs to change. In conjunction with other tools, new tools targeting the carriers of the parasite, such as the one Target Malaria is working on, may provide a way forward in the fight against this deadly disease.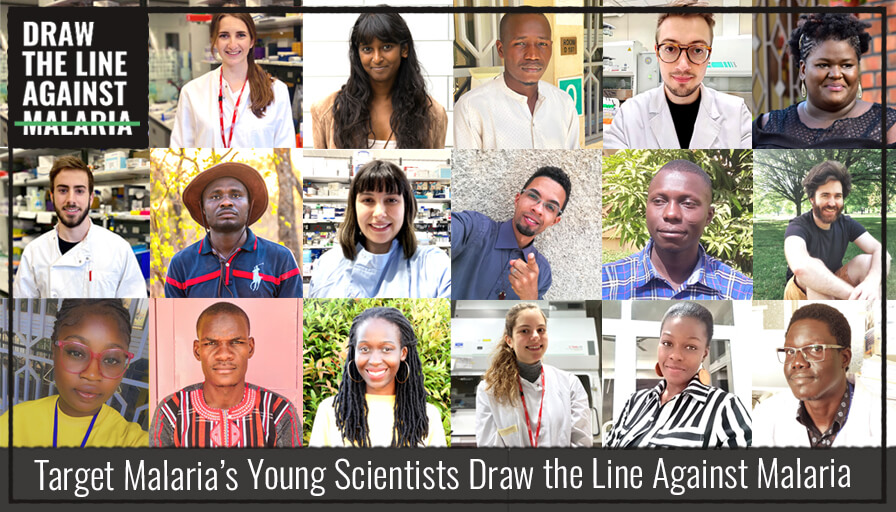 Join the campaign:
This is a clarion call for all to join in the fight against malaria. Let's Draw the Line Against Malaria for a healthier world and a brighter future.