Target Malaria's participation in meetings around the Convention on Biological Diversity in Geneva
Posted 6th April 2022 by Dr. Sam O'Loughlin
In March, Target Malaria team members from across Africa and Europe participated as observers in a series of meetings as part of the Convention on Biological Diversity (CBD): the Subsidiary Body on Scientific, Technical and Technological Advice (SBSTTA), Subsidiary Body of Implementation (SBI) and the Post-2020 Global Biodiversity Framework (GBF) meetings.
These in-person meetings set in Geneva were delayed by two years due to the pandemic. They brought together negotiators from over 160 countries to develop and update an international agreement to protect global biodiversity, to ensure that its components are sustainably used, and to implement fair and equitable sharing of benefits arising out of genetic resources.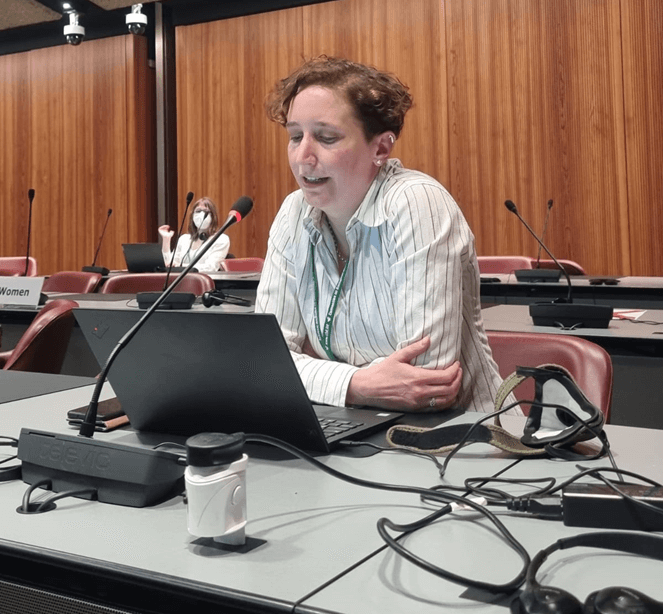 The meetings discussed many aspects of the Convention including goals, targets and indicators for the new Post2020 GBF. By the end of the meetings the GBF text contained positive language on innovation and biotechnology, which was missing until now, and also contained new language to recognise potential benefits of biotechnology rather than only risks.
There was a lot of positive support from countries and others for the positions put forward by Target Malaria. Many countries were clear on the need to support research and innovation and on the importance of considering not only the risks but also the benefits of novel genetic technologies.
This was the first in-person meeting for many of us – and for many of the country delegates – post-pandemic, so it was a bit different from previous meetings. The COVID rules meant a lot of testing, fewer delegates all-round and long hours of mask-wearing. Progress was slower than usual; an extra meeting to discuss the GBF has been proposed for late June, and a lot of negotiations have been pushed to the Conference of the Parties (COP).
The Convention on Biological Diversity and its protocols also govern risk assessments of genetically modified organisms. As gene drive is a new and innovative technology, it has attracted a lot of attention at recent CBD meetings, with questions asked about whether it is adequately covered in the current text. These matters were not discussed in Geneva; the text for this and for the final version of the GBF will be further negotiated and adopted later this year at COP 15.
The outcomes of these meetings can have important implications on the global policy, risk assessment and regulatory affairs decisions affecting our project. Our vision is a world free of malaria. These meetings have a critical role to play in creating an enabling environment for our research to continue.