Laurie Zoloth, Ph.D.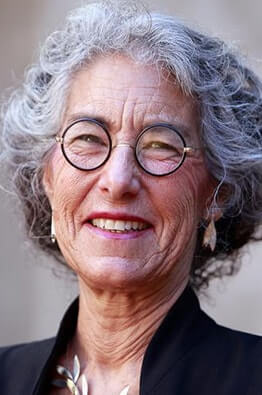 Professor Laurie Zoloth is the Dean of the Divinity School of the University of Chicago, beginning in July 2017. She has a long and distinguished career as a bioethicist, scholar of religion, and of Jewish ethics, writing or editing 7 books, and over 300 articles.
She was elected both as President of the American Academy of Religion and as President of the American Society for Bioethics and Humanities. She was elected to the National Recombinant DNA Advisory Board in 2012. She served for two terms as member of the NASA National Advisory Board and NASA's International Planetary Protection Advisory Committee, receiving NASA's Distinguished Service Award. She has also been on the founding national boards of the Society for Bioethics and Humanities, the International Society for Stem Cell Research, and The Society for Scriptural Reasoning, She served as a member of four NIH DSMBs including on the Asia Aids Clinical Trials. She was the first chair of the Howard Hughes Medical Research Institute's Bioethics Advisory Board. In 2005 she was honored as the Graduate Theological Union's alumna of the year, and she has received distinguished teaching awards at Northwestern University and San Francisco State University.