Allan R. Ronald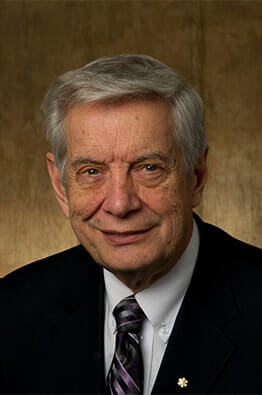 Allan Ronald graduated in 1961 from the University of Manitoba Faculty of Medicine. He then completed three years at the University of Maryland qualifying as a physician in Internal Medicine and three years at the University of Washington completing training and acquiring research experience in Infectious Diseases and Clinical Microbiology. He returned to Winnipeg where he established an Infectious Diseases and Clinical Microbiology 2-3 year fellowship programs. About 140 physicians have graduated from this program.
Allan's research focused on urinary infection and sexually transmitted illnesses (STI's). In 1979 he was invited by WHO to partner with the University of Nairobi in an effort to understand and control STI's particularly chancroid. During the 1980's the HIV virus was first identified and rapidly spread in Kenya. The epidemiology of heterosexual HIV was investigated by the team of Manitoba scientists and a number of effective containment measures were identified and implemented. In 2000 with Ugandan colleagues, a program was begun in Uganda to train African scientists in AIDS/HIV care with particular emphasis on antiretroviral treatment and HIV research capacity was built.
Allan served as the Head of Medical Microbiology for nine years and Head of Internal Medicine for five years at the University of Manitoba. He also been chosen for terms as President of the International Society for the Study of Sexually Transmitted Diseases and the International Society of Infectious Diseases.