Professor Abdoulaye Diabaté recognized as Falling Walls Winner in Science & Innovation Management 2023
Posted 14th September 2023 by Souleymane Kekele
Target Malaria is thrilled to announce that Prof. Abdoulaye Diabaté, Principal Investigator of Target Malaria Burkina Faso and a leading figure in medical entomology and parasitology, has been named as one of the 10 global winners of the prestigious Falling Walls Science & Innovation Prize.
Prof. Diabaté's groundbreaking research in the field of medical entomology, and his commitment to malaria control through his research on genetically modified mosquitoes, resulted in his well-deserved win.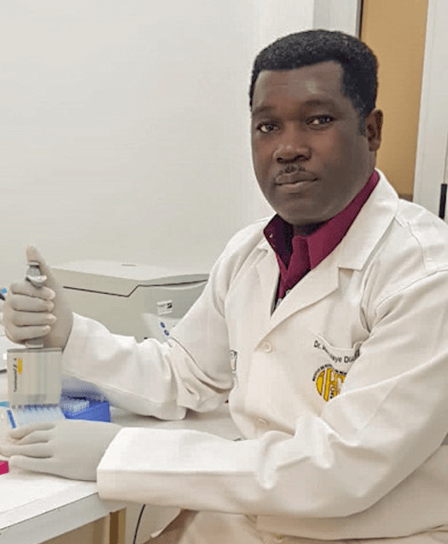 "As the only African winner in this category, his recognition not only highlights his exceptional contributions to science but also underscores the critical role that African scientists and experts play in finding solutions to combat malaria, but also the importance of African-led research in addressing global health challenges".

Dr. Emma Orefuwa, Co-Founder and Trustee of the Pan-African Mosquito Control Association (PAMCA)
Prof. Abdoulaye Diabaté's research offers hope for malaria control by harnessing the potential of innovative genetic technologies, such as gene drive. As Head of Medical Entomology and Parasitology at Burkina Faso's Research Institute in Health Sciences (Institut de recherche en sciences de la santé – IRSS), his work holds great promise in the fight against malaria transmission. Through collaborative African-led research and international scientific partnerships, Target Malaria's goal is to develop new tools for vector control, to complement existing methods, to end malaria for good.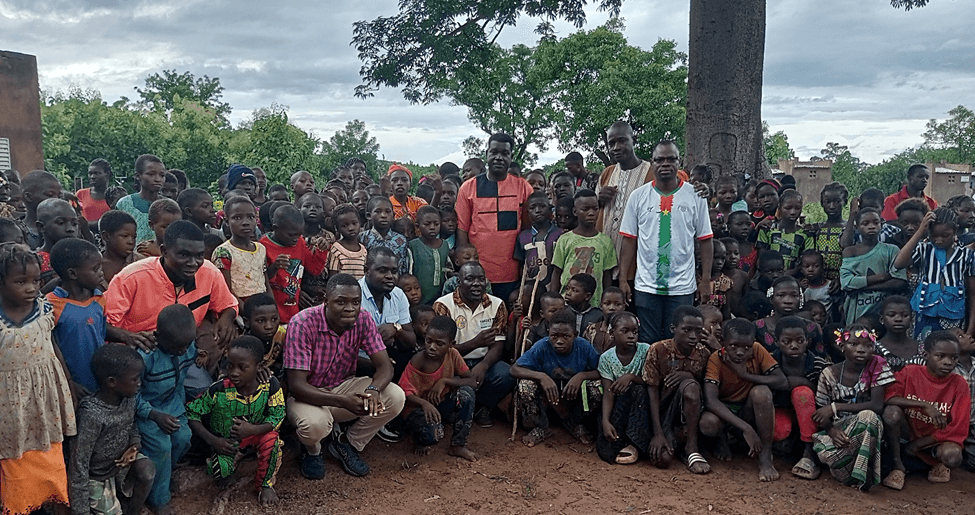 Professor Diabaté at a Target Malaria Project presentation in the village of Souroukoudingan in Burkina Faso.
Prof. Diabaté received this prize because of the unique approach taken by Target Malaria to help save millions of lives by targeting the mosquitoes responsible for transmitting the disease by collaborating with leading institutions in countries severely affected by malaria in Africa, as well as in the US, UK, and Italy. All teams work closely together, with each step of development and evaluation informed by collective research and evidence. Most of the initial design of the genetic modification takes place in Europe, while development and evaluation take place in Africa. Target Malaria is innovative also with its approach to stakeholder engagement by making sure that communities affected by its research are consulted, informed, and fully involved in the research process. Prof. Diabaté's team in Burkina Faso includes sociologists, anthropologists and stakeholder engagement practitioners who have been engaging stakeholders from the village, district, regions and at the national level for over ten years to build bridges between science and society.
You can read Prof. Diabatés interview following his win of the Falling Walls Science & Innovation Prize visit: https://falling-walls.com/discover/articles/eradicating-malaria-genetic-solutions-and-african-leadership/
For more information on Falling Walls: https://falling-walls.com/