New report by the Global Fund shows we need to redouble our efforts to end malaria by 2030
Posted 20th September 2022 by Abbey Ssemaganda
Last week, the Global Fund published a new report showing that efforts to tackle AIDS, tuberculosis (TB) and malaria began to recover in 2022 after the impact of the COVID-19 pandemic. However, it warned that the world is still not on track to defeat these diseases by 2030.
A multi-pronged approach is essential to end malaria, from research and development in the field of vaccines and vector control, to investing in community health workers and the distribution of bed nets and anti-malarial drugs. The Global Fund's work goes to the core of this, and its latest report details how in 2021, through its programs:
280 million suspected cases of malaria were tested,
148 million cases of malaria were treated,
133 million mosquito nets were distributed and
12.5 million pregnant women were provided with preventive therapy for malaria.
The Global Fund provides half of all funding for malaria programmes in 94 countries, investing $US14.7 billion. It is a key player in the fight against this disease.
However, this is now at risk. For the Global Fund to continue its' essential work, the international community must ensure it is fully replenished to reach its $US18 billion target.
If fully resourced, the Global Fund estimates investments will reduce cases of malaria by 66%, cut malaria deaths by 62% and eliminate malaria from at least six countries by 2026. With malaria deaths at their highest for nearly a decade, we must meet the Global Fund Replenishment target.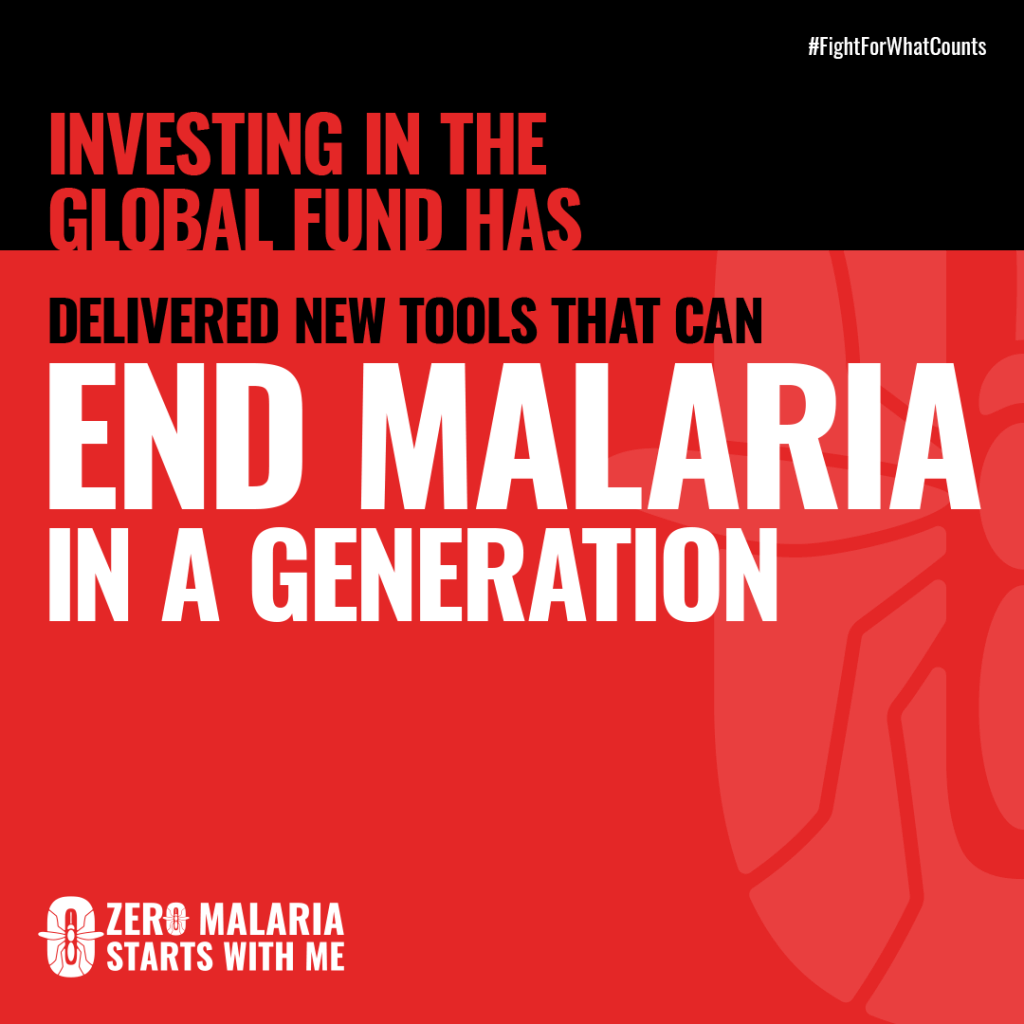 At Target Malaria, we are researching the potential of genetic technologies to reduce the number of malaria mosquitoes, with the hope that this could be used in conjunction with other interventions such as bed nets, vaccines, and drugs.
The Global Fund is playing a critical role in driving and delivering such programs. Since 2002, the Global Fund estimates that 50 million lives have been saved through its efforts. It is an example of how the world is able to mobilise and come together – governments, civil society, private sector and communities, to take action against some of the world's deadliest diseases.