My nomination as Officer of Academic Palms by the Ministry of Research
Posted 9th November 2022 by Professor Abdoulaye Diabaté
I was delighted to have been decorated by the Ministry of Research in Burkina Faso as an Officer of Academic Palms, in celebration of National Teachers' Day on October 20th in Ouagadougou. It was a great honour to receive this award among other distinguished guests in the field of education, with over 300 members of the Order of Academic Palms present at the ceremony.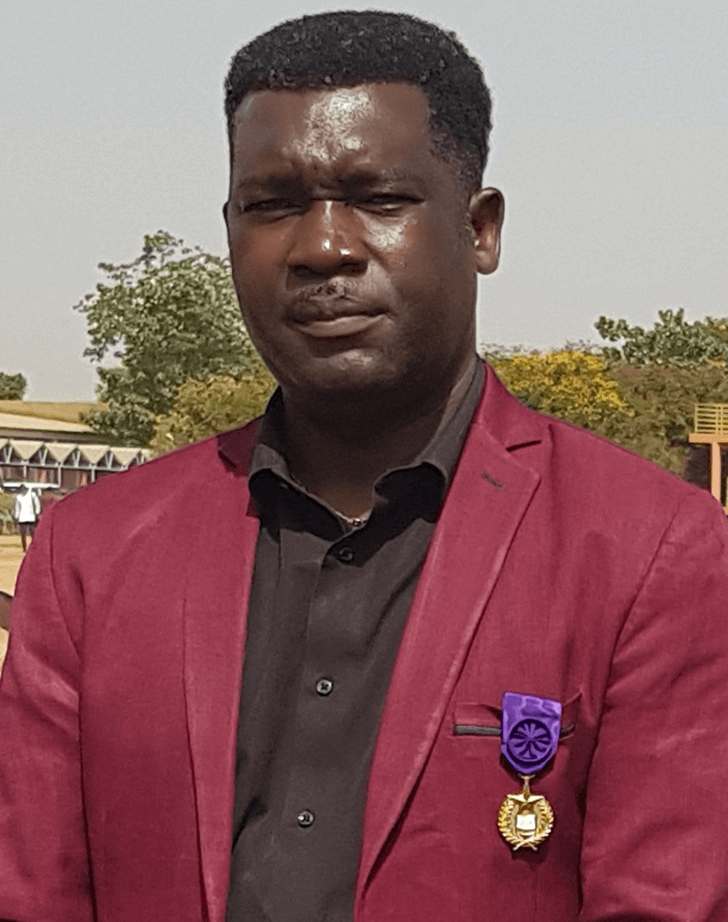 The Ordre des Palmes Académiques is a national order bestowed by the burkinabè government to distinguished academics and teachers fortheir valuable service to universities, education and science.
The theme of the day was "the transformation of education begins with teachers". In his speech at the ceremony, Secretary General of the Ministry of Higher Education, Scientific Research and Innovation (MESRI) Professor Touridomon Issa Somé emphasised the transformative potential of education in addressing some of society's greatest challenges.
In the case of malaria, a disease that still today kills a child every minute, this could not be truer. I am convinced that only through African-led research and scientific innovations will we be able to defeat this ancient disease once and for all. Our teachers and educational institutions are essential to this in training up future generations of entomologists, molecular engineers, modellers, GIS experts, stakeholder engagement practitioners, lab technicians and many more.
I want to use my own experience to build a critical mass of scientists in Africa to join forces with me to fight malaria. My role is to build up the best medical entomology and vector control specialists here in Burkina Faso so that we can help reduce malaria transmission. It is a privilege to be working with and learning from colleagues and students at the Institut de Recherche en Sciences de la Santé, which is celebrating its 25th anniversary this year.