Harnessing the power of science against malaria
Posted 20th October 2023 by Professor Abdoulaye Diabaté
Last week, I had the pleasure of attending the 2023 Grand Challenges Annual Meeting in Dakar, Senegal. This year's event was a special one, as it marked the 20th anniversary of the Bill & Melinda Gates Foundation's flagship R&D grantmaking program, created in 2003 to encourage researchers to "think ambitiously about solving global health crises".
As part of the meeting, I took part in the panel discussion "Harnessing the Power of Science Against Malaria" moderated by freelance journalist Raïssa Okoï, alongside Principal Investigator Dr. Ify Aniebo from the African Centre of Excellence for Genomics of Infectious Diseases (ACEGID) and singer, songwriter, businessman and global advocate, Youssou N'Dour.
The conversation centered around innovations in the fight against malaria, focusing specifically on the potential of tools such as gene drive technologies and genomic surveillance to combat the spread of the disease. My intervention was focused on shedding light on the threat that malaria still poses worldwide as well as highlighting the importance of exploring new malaria control tools.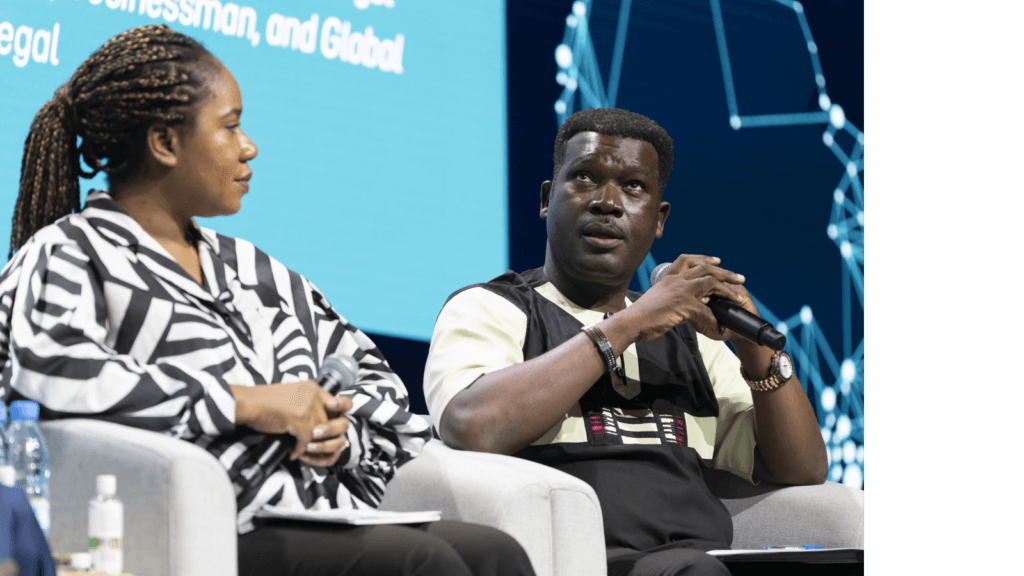 Dr. Ify Aniebo, African Centre of Excellence for Genomics of Infectious Diseases (ACEGID) and Prof. Abdoulaye Diabaté, Institut de Recherche en Science de la Santé, Target Malaria Burkina Faso during the Grand Challenges 2023 Panel Discussion: Harnessing the Power of Science Against Malaria. Photograph: Grand Challenges.
Malaria remains one of the world's deadliest diseases, responsible for more than 600,000 deaths every year. Behind each of these deaths is a tragic story and tremendous suffering. While great progress has been achieved in the fight against malaria over the past two decades, issues such as those of growing insecticide and drug resistance are threatening malaria control efforts.
As I mentioned in my talk, innovation comes out of necessity. Today, there is a consensus that without additional tools we will not be able to reach malaria elimination. Our research work at Target Malaria is focused on the development of a new genetic approach that could complement existing malaria control tools and help us achieve a malaria-free world. Gene drive technologies could offer a potential sustainable and cost-effective method in the future to control the population of Anopheles gambiae mosquitoes, which carry and spread malaria.
During the panel, I also noted the importance of stakeholder engagement for gene drive research. As part of our work at Target Malaria, we engage with different stakeholders, such as communities affected by our research, to help them understand our work and ensure they can make informed decisions about project activities that take place in their village or neighborhood. Community engagement is a key pillar of our approach; it allows us to build trust with affected communities and answer their questions and concerns.
I am grateful for the opportunity to have been part of this insightful panel discussion alongside fellow African experts working to increase public knowledge and awareness of malaria and to find solutions to stop the spread of the disease. A robust toolbox of complementary approaches is our best bet to end malaria.
Read the article by Outreach Network for Gene Drive Research.