The Pan-African Mosquito Association's Women in Vector Control Excellence Awards
Posted 11th February 2022 by Dr. Lea Pare Toe
On this International Day of Women and Girls in Science, I am delighted to share that the Pan-African Mosquito Control Association (PAMCA) has awarded me with a prize for the Women in Vector Control (WIVC) Excellence Awards, as Runner Up in the Senior Career category.
The WIVC program aims at strengthening the role of women in the control and elimination of vector-borne diseases, and I am honoured to receive this prize among a group of phenomenal women working in this field. I would like to congratulate the other prize winners: Jessy Goupeyou-Youmsi, Rosalia Joseph, Evelyn Olanga and Dr. Chioma Amajoh.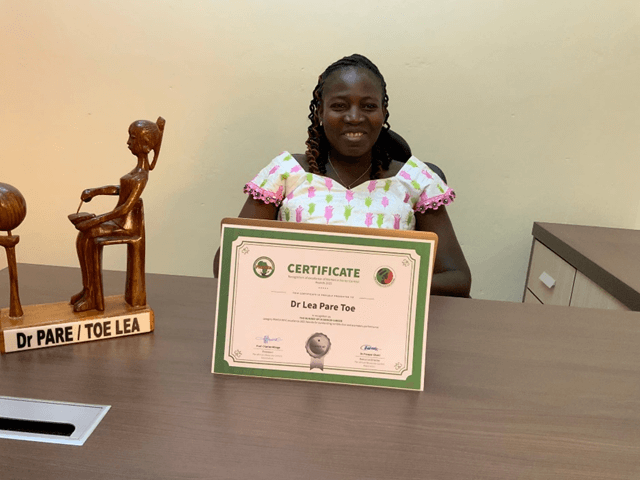 The award means a lot both to me and my team. One of my goals is to build a strong research team of women in social sciences to tackle preventable and treatable diseases. We need more women scientists in sociology, anthropology economy, biology, entomology and so on in this field of work because diseases like malaria impact every aspect of our society.
Through my training and career, I have developed an interest in malaria research from an anthropological point of view. I am passionate about community engagement and eliciting the community's views for future technologies for malaria.
In a world where civil society is often marginalised from development projects, my work is driven by putting communities at the forefront of vector control programming and research through extensive and ethical community engagement.
This award will give me the opportunity to broaden my research in vector-borne diseases and will help turn this vision into reality.