Target Malaria Uganda Starting Work on Colour-Variant Mosquitoes
Posted 6th October 2020 by Richard Linga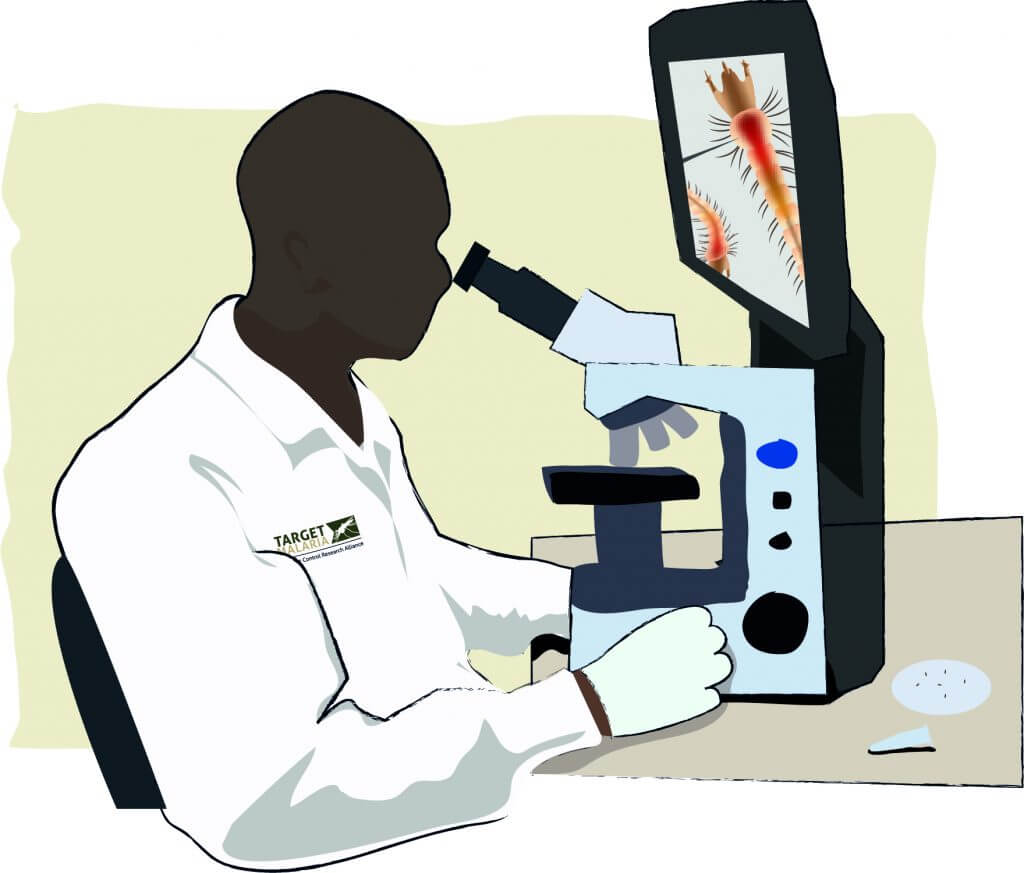 The Target Malaria team in Uganda is currently involved in preparations for colour variant mosquito studies to start in December this year. Colour-variant mosquitoes are different forms of Anopheles gambiae mosquitoes occurring naturally in the wild. The difference can be seen during the larva and pupa stages of mosquitoes. During these stages, one form has a white pigment on the dorsum (dorsal part of the thorax), while another form lacks the pigment.
We started the preparations for this important activity in July this year. It involved the creation of protocols and Standard Operating Procedures to facilitate the process of creation and establishment of the colour-variant mosquito lines. The insectary team has embarked on selecting the colour variant mosquitoes from the current stocks of local wild mosquitoes in the insectary, which were collected from one of the field site in Uganda (Kayonjo village in Kayunga district). This will be the first time that an in-country project team raises colour-variant mosquitoes locally for studies in the insectary.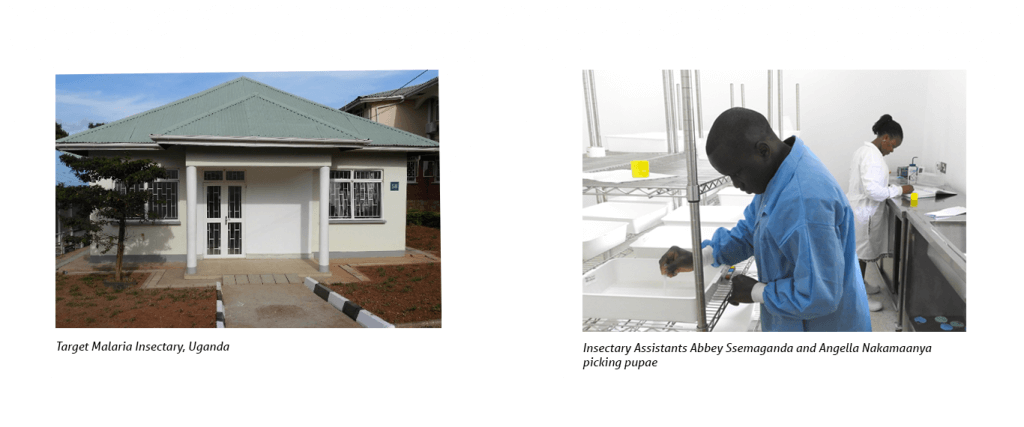 Initially the team in Uganda had planned to import these mosquitoes from project partner laboratories in Terni (Italy) or CDC (USA) to commence studies. All the necessary approvals for the importation and maintenance of the colour-variant mosquito stocks from the relevant authorities in the country were received. However, due to the measures and restrictions in response to the COVID-19 pandemic, the team was unable to import the mosquito eggs.
The Insectary Lead, Dr. Agapitus Kato, noted that the inability to import the colour-variant mosquitoes has presented a unique opportunity for the insectary team in Uganda to learn and improve our work processes. "These preparations are helping the team to learn the basics of creation of a colour-variant colony from the local wild mosquito population in Uganda, and also gives us a unique opportunity to improve on our processes since we are conducting such activities for the first time", he says.
Once the colour-variant mosquito colonies have been fully established, the team will conduct several experiments with colour-variant mosquitoes in the insectary, as a step for capacity building of insectary team in the processes and procedures used in working with modified mosquitoes. This will involve colour sorting experiments to distinguish the difference between colour-variant mosquitoes from the non-colour variant mosquitoes, sex sorting to differentiate between male and female mosquitoes.
The team in Uganda has been engaging stakeholders around the insectary and is also resuming its engagement activities at the national level about the planned colour variant studies, following strictly the sanitary measures established by the Government of Uganda.