Spanish TV Science Series visits the Crisanti Lab
Posted 11th January 2021 by Christo Hall
The current season of El Cazador de Cerebros (The Brain Hunter), a Spanish language science documentary series aired on the Spanish public broadcast channel, RTVE – La 2, begins with an episode dedicated to pandemics and diseases of global importance, including COVID-19, Zika virus, and malaria.
To highlight the latter, we opened the doors of Crisanti lab at Imperial College to the television crew and its presenter – the biochemist and science communicator, Pere Estupinyà. Filmed in February 2020, the crew visited our lab and insectary, and interviewed Prof Andrea Crisanti to understand how the lab and Target Malaria are developing technologies that have the promise of preventing the transmission of malaria, potentially saving the lives of hundreds of thousands of people every year.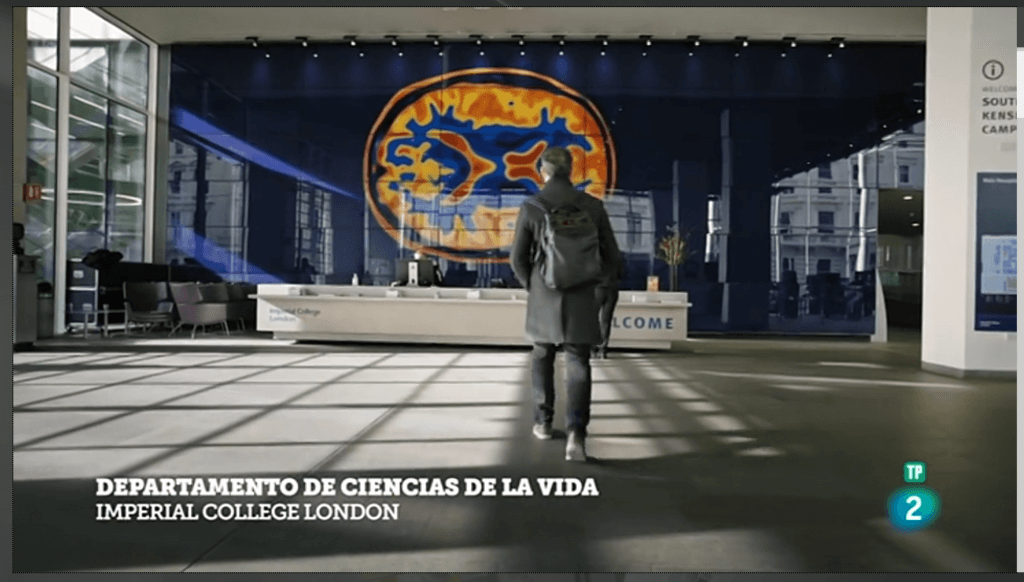 In the interview, Prof Crisanti explains how alongside other genetically modified traits, we are working on those that disrupt female mosquito reproduction. He explains how such traits are passed on to future generations of mosquitoes through the use of gene drives, which enhance the probability of those generations of receiving those traits from their parents.
You can watch the episode at the RTVE website, and you can find the segment on Crisanti lab and Target Malaria between 17:30 and 22:00 of the video. We hope that Spanish speakers enjoy the episode, and for those who don't speak Spanish, there are still some wonderful shots of the lab at work and of the Professor.