Meet the people at Target Malaria helping #BreakTheBias this International Women's Day
Posted 17th March 2022 by Stephanie Wilkes Moumtzis
This year, Target Malaria was proud to take part in the International Women's Day campaign centred around the theme #BreakTheBias, alongside our partners from the RBM Partnership to End Malaria.
For this campaign, we called on members of our project to share a photo doing the "Break the Bias" gesture crossing their arms, and a quote reflecting on the role of women in malaria.
We were delighted to receive 21 contributions from men and women spanning a number of disciplines, from insectary managers to stakeholder engagement experts, to gene drive researchers, to quality assurance managers.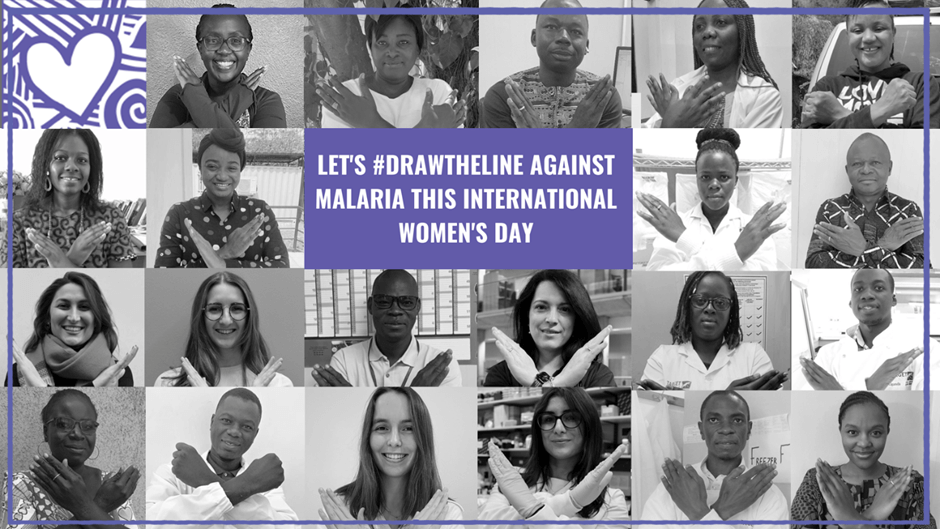 This was a great team effort across Target Malaria, with some inspiring contributions spanning Burkina Faso, Ghana, Mali, Uganda and the UK highlighting the critical role that women play in the fight against malaria.
Malaria is a disease that disproportionately affects women in Africa, as the continent carries 95% of malaria cases and 96% of malaria deaths. As patients, caregivers, and healthcare providers, women and adolescent girls disproportionately experience the health, societal, and economic brunt of malaria. 1 in 3 pregnant women in Sub-Saharan Africa get malaria during pregnancy, which can lead to life-threatening illnesses for themselves and their newborn baby. I encourage you to sign this letter to help us influence top-level decision-makers to increase their efforts to protect more pregnant women from malaria. The letter and signatures will be delivered to heads of state and ministers of health ahead of the African Union Summit in 2023.
This International Women's Day, we highlighted the critical role that women play innovating, providing care and advocating for an end to this deadly disease. Continued research and innovation is essential to stay ahead of the malaria parasite and mosquito, and Target Malaria is proud to be contributing towards these efforts.
We would like to warmly thank our partners at Malaria No More UK who designed 134 photo cards, including ours, for the RBM partners taking part in this campaign.
Find out more about the people Breaking the Bias at Target Malaria below: