Celebrating five years of Zero Malaria Starts with Me 
Posted 7th July 2023 by Mabel Gunda
Sunday 2nd of July marks the fifth anniversary of Zero Malaria Starts with Me, a pan-African, country-led movement that engages political leaders at all levels, mobilizes resources and funding, and empowers communities to take ownership of the fight against malaria.
Zero Malaria Starts with Me is dedicated to empowering communities to take ownership over the fight to end malaria, driving action at all levels of society including among political, private sector and community leaders to accelerate malaria prevention and treatment and save lives. 
The RBM Partnership to End Malaria and the AU Commission announced the launch of the pan-African Zero Malaria Starts with Me initiative back in 2018. Since then, 27 countries in Africa have launched national campaigns. Other AU Member States affected by malaria have also committed to launch national campaigns by the end of 2023.
Six End Malaria Councils have been launched to date, with another 18 in the pipeline. In 2022, the Republics of Guinea, Nigeria, and Rwanda announced or launched high-level End Malaria Councils and over US$28 million has been mobilized to date.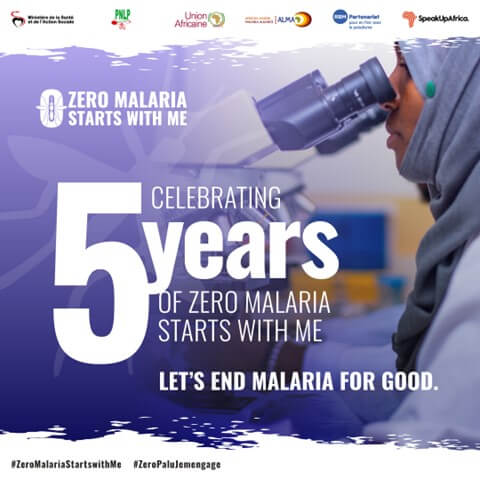 To eliminate malaria, it is essential that country governments and communities affected by the disease continue to demonstrate leadership, adopt innovative and sustainable approaches and scale up national malaria programmes to target and deliver lifesaving tools to those who need them most. Zero Malaria Starts with Me is helping to ensure this happens.