Arthropod Containment Guidelines updated with addendum on gene drive
Posted 2nd December 2021 by Dr. Mark Benedict
The Arthropod Containment Guidelines, a guidance document outlining best practices for research laboratories to safely handle arthropod vectors of disease – such as the malaria mosquito Anopheles gambiae – was recently updated by the American Society of Tropical Medicine and Hygiene and the American Committee for Medical Entomology with a special addendum focused on gene drive.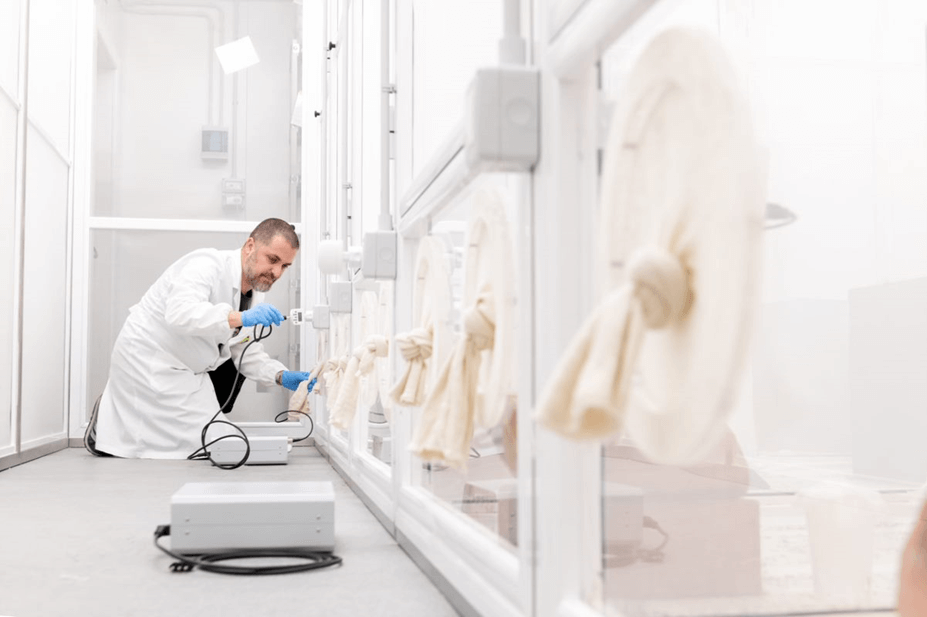 The addendum (Addendum 1 to v. 3.2) was developed to better inform the safe handling of gene drive arthropods in contained settings – such as research laboratories or insectaries – and address novel challenges presented by laboratory work on gene drive organisms that had not been adequately accounted for in previous versions of the document. It also aims to provide a more comprehensive set of safety recommendations for researchers working with gene drive arthropods to carry out risk assessments and make informed decisions on containment practices.
The original version of the Arthropod Containment Guidelines (ACG v. 3.1), which came out in 2004, was developed by a subcommittee of the American Society of Tropical Medicine and Hygiene and was aimed at informing laboratory work on genetically modified mosquitoes, an emerging field of research at the time. A revised version ( ACG v. 3.2) was published in 2019, primarily to cover what were considered potentially dangerous 'select agents'[1] that might be used in conjunction with arthropods, such as the rift valley river virus.
These guidelines have so far informed both international law and national biosafety guidance, helping to ensure that contained work on arthropod vectors, such as that carried out by Target Malaria in its insectaries, can be conducted safely. The recently released addendum complements these previous versions with considerations on the value of risk assessment, a new scheme for classifying types of research and new containment practices focused on gene drive arthropods. It also emphasizes the importance of mosquito management and staff training.
At Target Malaria safety is our priority and we work with experts and regulatory authorities to ensure our facilities meet the necessary requirements to carry out our research. The insectaries in Africa are currently not holding gene drive mosquitoes, but non gene drive genetically modified mosquitoes for rearing and studying. They meet the standards of the Arthropod Containment Guidelines at level 2 (ACL2), with both physical measures and working practices in place to reduce the possibility of insect escape.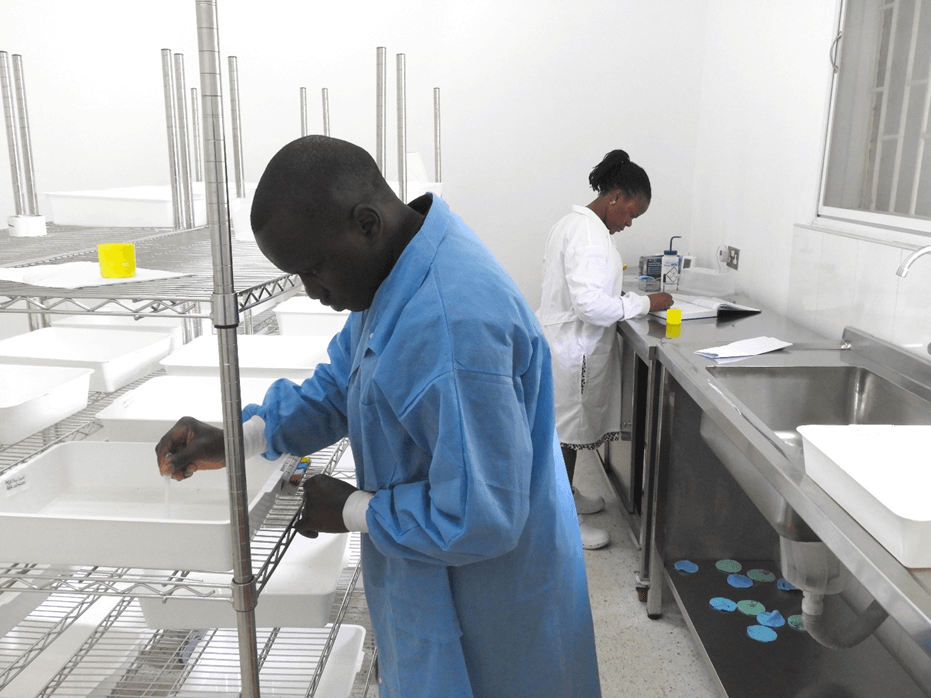 All our insectaries also undergo inspection by national authorities and regulatory agencies to ensure they meet national requirements, and that staff are adequately trained to work safely in the laboratories before any research with modified mosquitoes takes place.
We welcome the new addendum to the Arthropod Containment Guidelines that restates the importance of risk assessment as a tool to determine the appropriate containment level and hope that going forward its recommendations will succeed in laying the ideal conditions for safe research environments in which promising new technologies – such as the gene drive approaches to vector control we are working on can be developed.
As our work progresses with the use of gene drive in contained use, we will conduct the risk assessment and use the Addendum to the Arthropod Containment Guidelines to review our physical containment and working practices, however structural upgrades are unlikely to be needed for Target Malaria's insectaries, unless requested by national authorities.
To learn more about our insectaries and the work carried out there visit the links below:
Our insectary at Imperial College London, UK
Our insectary at Institut de Recherche en Sciences de la Santé (IRSS), Ouagadougou, Burkina Faso
Our insectary at the Malaria Research and Training Centre (MRTC), Bamako, Mali
Our insectary at Polo GGB, Terni, Italy
---
[1] Select agents are biological agents and toxins that have been determined to have the potential to pose a severe threat to public health and safety, to animal and plant health, or to animal or plant products. 7CFR Part 331, 9 CFR Part 121, and 42 CFR Part 73
For more information visit: https://www.cdc.gov/cpr/dsat/what-is-select-agents.htm