Abha Saxena (Chair)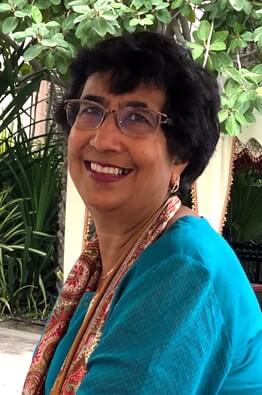 Dr. Abha Saxena has more than eighteen years of experience in global health and research ethics, seventeen of which have been at the World Health Organization, Geneva. As the coordinator of Global Health Ethics team at WHO, she led the development of numerous normative documents and guidelines (http://www.who.int/ethics/publications/year/en/), established a public health ethics consultative group, liaised with international organizations also working in the area of bioethics, and provided leadership to the Research ethics review committee. She led the ethics response of the Organization during the 2014-2016 Ebola outbreak in W. Africa, and the 2016 Zika Virus outbreak in Latin America. She also provided leadership to the Global Summit of National Bioethics Committees, which provides a platform for networking and exchanging experiences.
After her transition from the World Health Organization (WHO) in May 2018, Dr. Saxena has focused her attention to training, and research in global bioethics. Her areas of interest are in the ethics of infectious disease outbreaks, health systems research, healthy ageing, adolescent health care, human challenge studies, and new technologies. Currently, she has concurrent affiliation to the INCLEN Trust International, an international network of clinical epidemiologists, based in New Delhi, and University of Geneva where she is an Invited Professor.
Dr. Saxena completed her undergraduate and post graduate degrees (MBBS and MD) from the All India Institute of Medical Sciences, New Delhi, India, and is an anesthesiologist by training. She joined the faculty at the same Institute in 1986, where she taught, trained postgraduates, and conducted research in the field of anesthesiology, pain relief and palliative care till 1999. She started palliative care services at the cancer center where she worked, and was the first to support domiciliary palliative care in Delhi.